It's that time of year again: our long-awaited birthday party! This year, we're celebrating 8 years of growth. Time flies when you're making the web a faster place!
To mark this special occasion, we have decided to take a step back in time and reflect on the milestones of the past year at WP Rocket.
Also, it might be our birthday but you'll be the ones showered with gifts this year thanks to our biggest ever giveaway. As much as we love talking numbers and retracing some of our best moments, what's a celebration without presents, right?
Ready for the party? Come celebrate with us!
Some of Our Latest Highlights
8 years down, forever to go.
It seems like just yesterday Jonathan and Jean-Baptiste, our co-founders, began to develop a WordPress plugin that could embrace web performance best practices. Almost 2 million fast-blazing websites later, we're never been closer to reaching the stars.
None of this happened overnight though and along the way, we've had both highs and lows, wins and challenges. On this special day, we wanted to celebrate some of our latest highlights and achievements. Buckle up and let's get started.
Contributing to WordPress core
Since the very start of WP Rocket, we've taken great pride in being part of the WordPress community and lending our support. Over the years, we have tried to contribute, both as a company and individually, to the open-source project in many ways, including organizing WordPress events, talking at WordCamps, translating WordPress, and so on. What we hadn't done yet was sponsor WordPress contributors.
A few months ago, we decided to join the Five for the Future initiative and pledged to dedicate 5% of our work time to building the future of WordPress. At the moment, the WordPress core team at WP Rocket is made up of 5 contributors, all part of our Product Development squad. During their last contributor day, they submitted 2 patches to WordPress core! WordPress core development is not the only thing we work on, Piotr, our QA tester, is part of the Test team to help improve WordPress too.
I'm a test lead for WordPress Core 5.8. We meet weekly to manage triage (sorting & labeling issues) and testing (bug reports, questions & feature requests). The entire team is working on improving the testing process, and I do my best to make sure the experience of WordPress is flawless.

Piotr Bak, Associate QA Engineerr at WP Rocket and part of the Core Test Team.
Joining Group.ONE
After 8 years of flying solo, we got hitched! Well, kinda. This year marked a new chapter in our start-up life. We joined Group.ONE, the parent entity of several brands including one.com, one of the largest web hosts in Scandinavia.
Now, we had been approached by many companies over the years and had always turned them down. This time was different. In fact, two elements convinced us that this was the right move for us. For starters, hosting and web performance go hand in hand so collaborating with a hosting entity made complete sense if we wanted to help more WordPress users reach their full potential. Furthermore – and this was the most important point -, our values align. We're both obsessed with making our customers happy and share a passion for excellence. Together, we can leverage our resources while staying independent enough to each continue doing what we do best.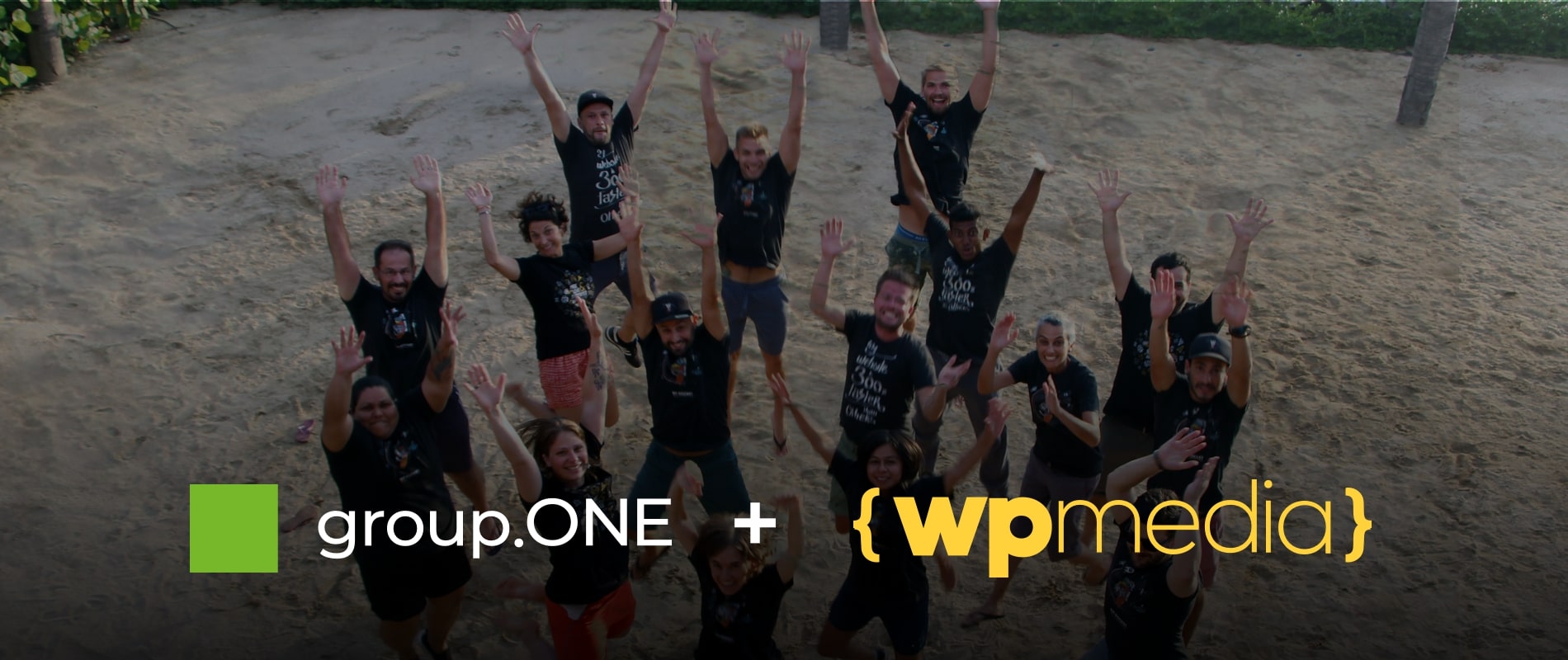 Rebranding, rebranding, rebranding
You know how sometimes you feel as though you might have outgrown your former favorite jacket or even your haircut? This is exactly how we felt about our brand identity. It wasn't quite us anymore and we were longing for a change. Also, we had had the same website for about 4 years. It was time for a complete makeover.
First, we redefined our brand values to better reflect our identity as a company. With performance, empathy, simplicity, generosity, and humility as our values, we wanted to show our human-first approach and the goals we always set for ourselves. For the website redesign, our key idea was to improve the user experience. We added new pages, worked on a simpler menu. We also created new educational content and resources accessible to everyone. And all that using just Gutenberg!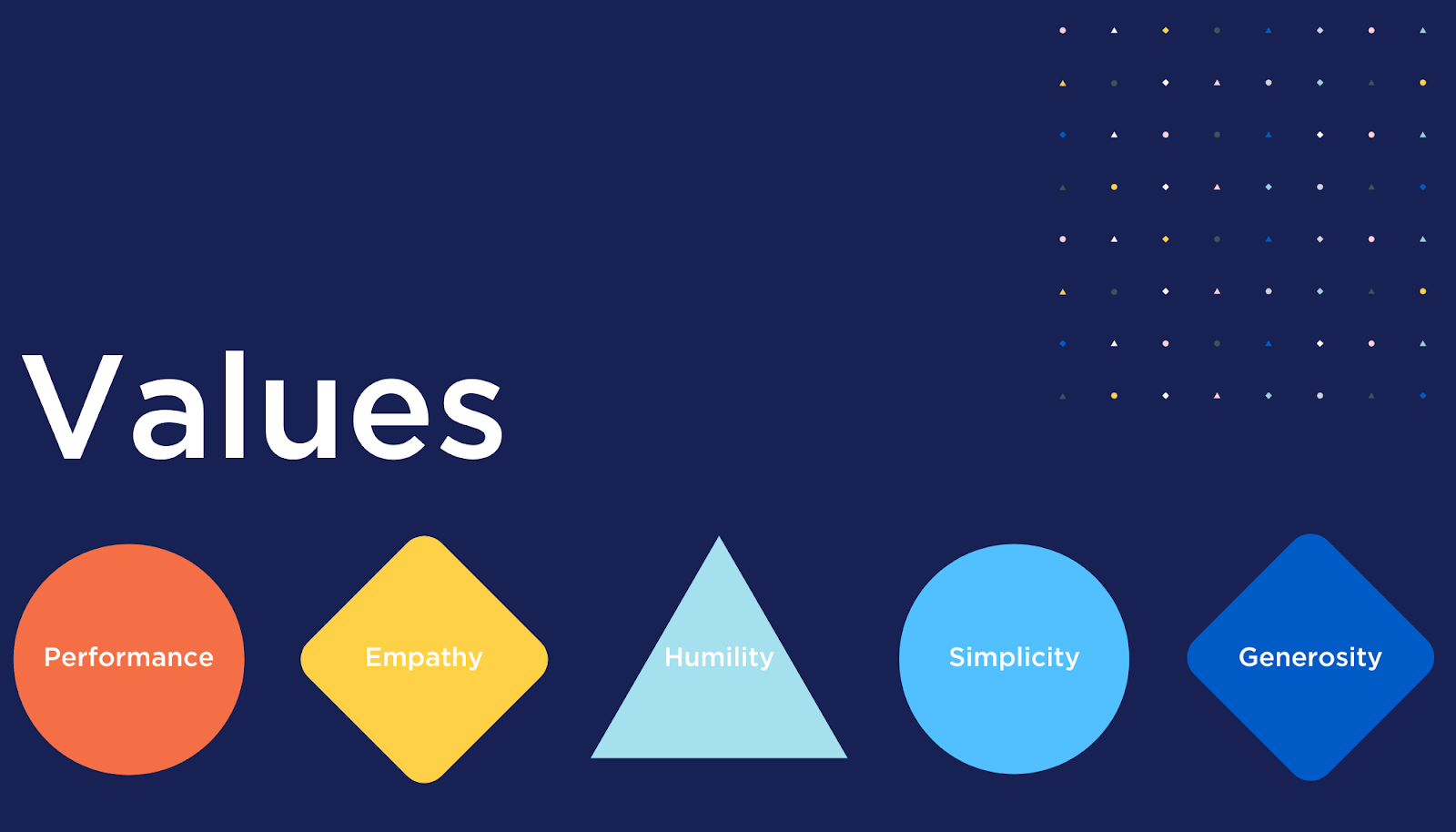 The 3.9 release
How could we not mention this one? Our most awaited major version yet. And should we add our most challenging one too? We've lost count of the number of times we said "this week is launch week" only to postpone. But in the end, it did happen and we're quite adamant it was worth the wait!
The idea behind this new major version was to help website owners prepare for the Google Page Experience Update. WP Rocket 3.9 revolves around two main features (Delay JavaScript Execution and Remove Unused CSS) and is all about improving our users' PageSpeed Insights score and some Core Web Vitals metrics. While we will still be adjusting some compatibility elements over the next weeks, the feedback we've received so far has been overwhelmingly positive, and we could not be happier.
WP Rocket in Numbers
A few facts and figures about the most powerful caching plugin in the world
WP Rocket powers 1,745,000 websites in the world
We've helped 52,775 customers (that's 242 conversations per day) over the last 12 months
We earned 1,037 5-star reviews on Trustpilot
Over the last year, we released 3 major versions and 17 minor versions
Including 12 new teammates who joined us over the past year
Together, we represent 18 countries
Our Biggest Ever Birthday Giveaway
Celebrating our birthday is great, but it's even more fun when there are prizes up for grabs, don't you think? This year, gifts are on us!
Because we're only turning 8 once, we might have gone a little overboard with the presents. In fact, no less than 18 epic prizes are up for grabs!
We're giving away:
1 Apple iMac
1 Semrush GURU subscription valid 6 months
1 Semrush PRO subscription valid 1 year
2 GTmetrix Starter plans valid 1 year
3 GTmetrix Solo plan valid 1 year
5 Imagify Infinite subscriptions valid 1 year
5 WP Rocket Single licenses valid 1 year
Special thanks to our partners Semrush and GTmetrix for helping us throw this massive birthday party!
Semrush is a leading online visibility management SaaS platform that has been used by 7,000,000 digital marketers worldwide.
GTmetrix uses Lighthouse to tell you how your fast site loads, why it's slow and how to optimize it.
Who can join? Anyone! For a chance to win, simply enter your email address in the form below. Yes, that's it!
Be quick: you have until July 20, 2021, at midnight CEST to participate. After that, we'll draw 18 lucky winners and announce the results by email (make sure to check your inbox!) and on the blog. Good luck folks!
Terms and conditions apply and can be found here.
Update July 21, 2021: the giveaway is now closed. We will be announcing the results shortly.
Update August 3, 2021: the lucky winners are the following
1 Apple iMac  – Cristiana Romanucci
1 Semrush GURU subscription valid 6 months – Shubham Chopra
1 Semrush PRO subscription valid 1 year – Killian Santos
2 GTmetrix Starter plans valid 1 year – Desmond S & Chris Berry
3 GTmetrix Solo plan valid 1 year – Glenn Meekers & Teresa Rosche Ott & one winner for which we only have the email address*
5 Imagify Infinite subscriptions valid 1 year – Anders Kærsgaard & Haviv Muchtar & Micah Wood & Christoph Walch & Anand Maheshwari
5 WP Rocket Single licenses valid 1 year – Serge Labolle & James Jex & Roman Jasiek & Dorian Čoban & William Oleszczuk
*We only have the email addresses of these winners. The blogpost will be updated as soon as they share their full names.
8 Photos From 8 Years of WP Rocket
How it all started! Jonathan and Jean-Baptiste, our co-founders in front of the Automattic office in 2014. After this 3-month trip to Silicon Valley where they met up with entrepreneurs, they laid the foundation of our company culture.
Jean-Baptiste, our co-founder, giving a talk at Que Du Web in Deauville, France in 2017. The event was about all things digital and SEO and Jean-Baptiste presented our product and our company. We already had global ambitions back then!
The team at another WordCamp EU in Berlin in June 2019. We are so grateful to be part of the amazing WordPress community. Each event is an opportunity to meet and learn from some great people.
Our yearly company retreat. This time in Mexico in September 2019. We may be based all around the world, but we love to get together whenever we can for some team-building. And preferably in a great location, because why not.
Sharing our passion with our clients at our booth at WordCamp US in November 2019. We love having chats with our customers to better understand their expectations and constantly improve our product. The team can't wait to see you all again in person soon!
We clearly love gifts at WP Rocket: at the beginning of the year, we sent our best partners and affiliates a beautiful box of pralines from Lyon and a big marshmallow with a thank you card. Want sweet treats too? Join our Affiliate Program.
The pandemic might have put on hold our yearly retreat plans but we still get together virtually. Here are some teammates at one of our weekly hangouts in 2021. Anybody can join to have a friendly chat the same way we would at an office coffee machine or water cooler. And even pets are allowed.
The WP Rocket team watching WP Rocket reach new heights after the 3.9 release. 😉
---