Save Coding Time and Give Your Customers the Best Experience
Managing multiple websites can be time-consuming when it comes to performance optimization.
With WP Rocket, improving the speed of your websites is automatic: you can deliver outstanding results to your customers by saving lots of time and energy. 80% of web performance best practices are applied immediately after the plugin's activation.
Simplify Your Workflow
WP Rocket includes powerful features useful for those who have multiple sites to manage
Automatic License Detection
You don't need to enter a license key or a domain to validate your license.
WP Rocket detects it on the fly: Another weight off your mind.
Hassle-Free License Management
Easily add or remove the license from the website whenever you acquire or terminate a project with a customer.
Enjoy the flexibility and make your job easier.
Customize to Your Liking
Expand WP Rocket functionalities and adapt them to your needs. Use our hooks and filters to customize the caching and optimization features.
Export & Import Your Settings in Two Clicks
Enough with boring configurations to replicate on each site. Apply the same set of optimizations to multiple websites in the blink of an eye.
Ease of Use,
Powerful Results
Forget the endless configuration screens
Release the power of our cache plugin immediately after its activation.
A Stack of Features to Deliver High-Performance Websites
The best settings at your fingertips
Compatibilities You Can Trust
With WP Rocket, you can keep using your favorite eCommerce plugins without worrying about compatibility.
Our cache plugin is the only one accepted by the top Managed WordPress hostings. And we have worked with dozens of themes and plugins developers to ensure that there are no conflicts between our products.
The most popular WordPress tools trust WP Rocket, and this should give you peace of mind.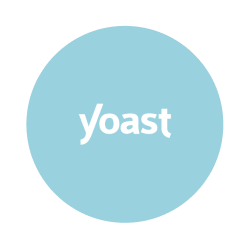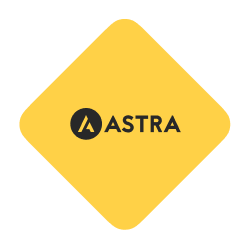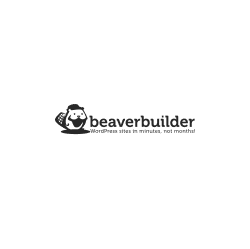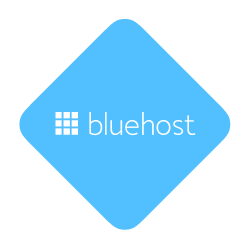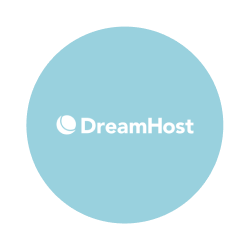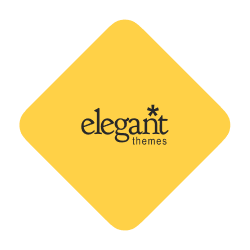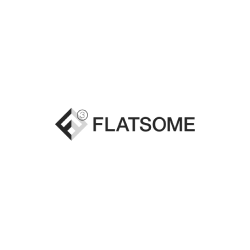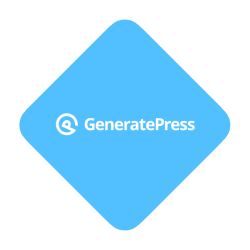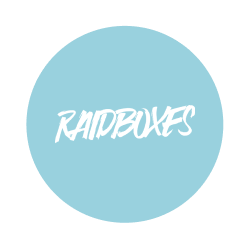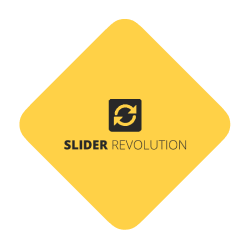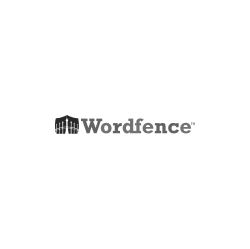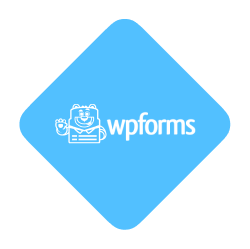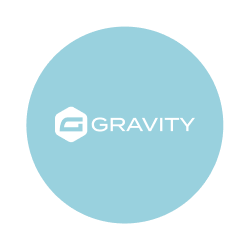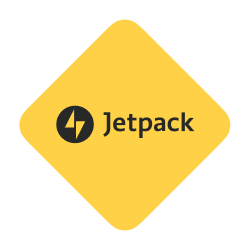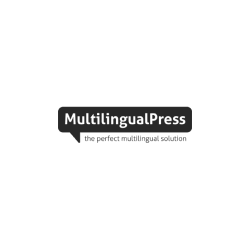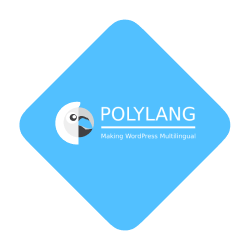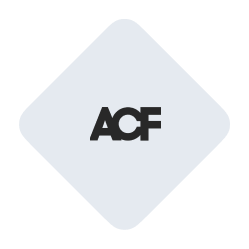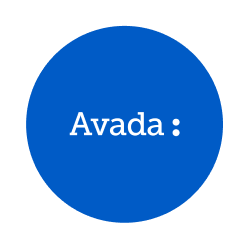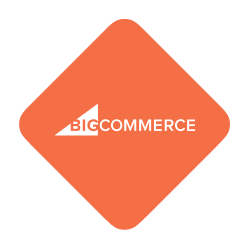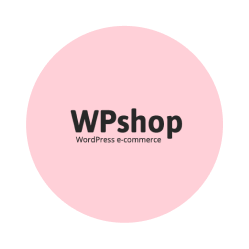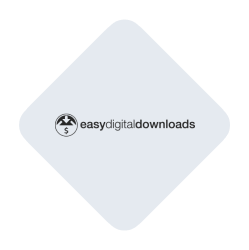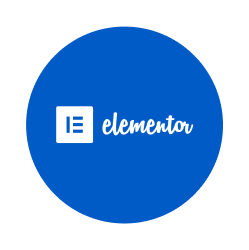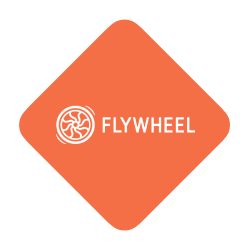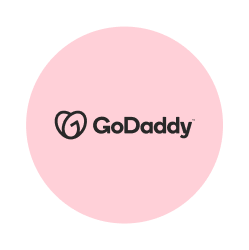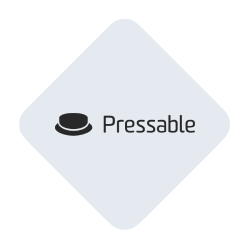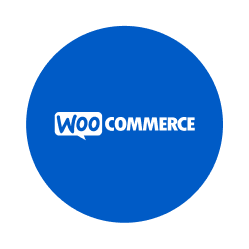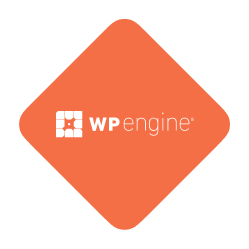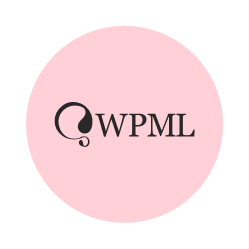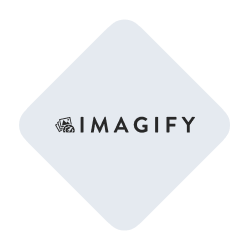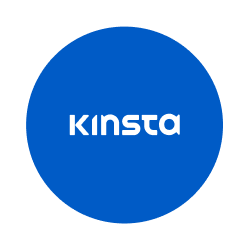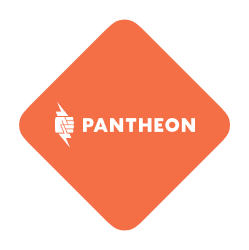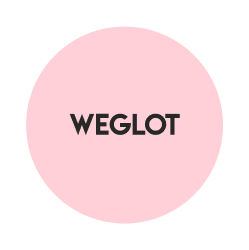 Got a Tricky Website You Need Help With?
Our Rocketeers are at your side to help you get the most out of WP Rocket
Every day we provide fast and friendly support to make our customers happy. We solve any technical hurdles you may have with WP Rocket and make sure everything runs smoothly.
Our Rocketeers work remotely from different countries, offering customer support across multiple time zones.
Happiness Score
based on 2,311 ratings from our customers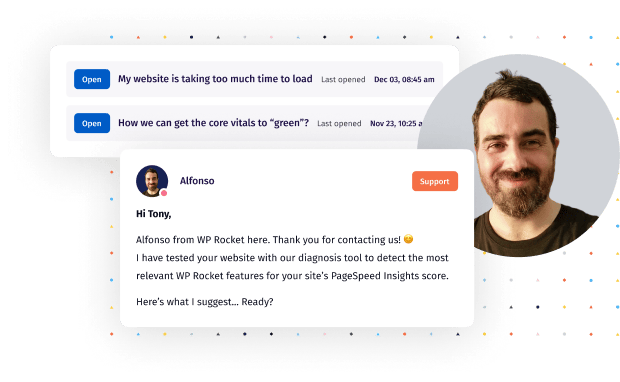 The Experience of Web Specialists
Find out how famous professionals got the most from WP Rocket

The simple activation of WP Rocket reduced page load time by 42%, from 3.3 seconds to 1.9 seconds.
Caching of any WordPress website is an important aspect of performance and efficiency. […] We tested a number of WordPress caching plugins and found WP Rocket to have the best combination of being easy to configure and effective in improving web performance.

Co-founder of Wholegrain Digital
What Do Our Customers Think?
Reviews from freelancers and agencies from all over the world
We're an agency and use WP Rocket on all our sites

Nothing else comes close to functionality or support! Don't think about it, just purchase. You won't be disappointed.

Omr
Has speeded up every website I've built

As a WordPress developer I've always had great success from using WP Rocket, support is also excellent.

Daniel
---
One License, Infinite uses
Our Infinite License is designed for freelancers and agencies that handle multiple websites at the same time
100% Money Back Guarantee
Although we don't think you'll ever want one, we'll gladly provide a refund if you request it within 14 days of your purchase.