Today, we are very happy to announce that WP Media, including all our products (WP Rocket, Imagify, and RocketCDN) is joining group.ONE, one of the leading web hosting providers. It's a big step forward for WP Media, and here's how we got here.
Our story
Fond of performance and frustrated with the existing solutions to speed up WordPress websites, we launched our own caching plugin in July 2013.
We had in mind a product that combined, simplicity, efficiency, and excellent customer support from day one. This guideline has been the foundation of our company and future products ever since. Anyone can use WP Rocket: you don't need to have technical skills in web performance to install it and get a fast website.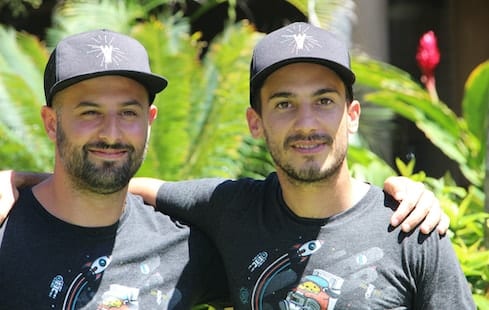 WP Rocket grew tremendously and customers from all around the world started to use it. We didn't want to stop there and wanted to provide more solutions to improve websites' loading time. In February 2016, we released Imagify, an image optimization service. And last year, we launched RocketCDN, the first one-click-install CDN service in the world. We stayed true to our mission: helping people have a faster website.
Today, we are extremely happy and proud of what we've achieved:
WP Rocket is the leader in performance-related WordPress products, with 1.5M of websites using it. And our customers are loving it.
Imagify users are optimizing more than 4 million images per day with a total of 3B+ images optimized since the launch. With 400,000+ active installations, Imagify is the top #120 most used WordPress plugin listed in the official WordPress repository.
More than 6,500 websites are using RocketCDN (launched one year ago).
We've built an incredible team of 36 people working remotely since day 1 from all over the world.
Since our creation, we decided to grow a company with strong culture and values. We believe that a good company needs to inspire their teammates to be focused towards achieving a shared goal. The success of a company begins with a great team, not only a good product. We are lucky to work with talented people who all share the same passion for helping people to make their websites faster.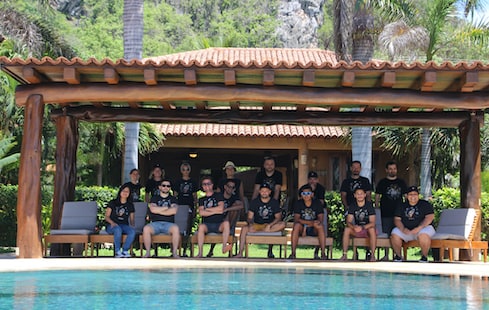 A new chapter with group.ONE
A few months ago, we started to talk with group.ONE, the parent entity of several brands including one.com, one of the largest web hosts in Scandinavia. In the course of our conversations, it was clear that we shared the same passion for excellence, ambition, customer-centricity, and our company values were very aligned.
Web performance is closely linked to hosting. We knew that if we wanted to fully achieve our mission, we had to partner with a well-known hosting entity. We noticed a lot of synergies between our two brands, and many things we and the WordPress ecosystem could benefit from.
We saw this as another opportunity for us to help even more people have a blazing-fast website.
What should you expect?
WP Media is joining group.ONE as an independent brand. Each company focusing on what it does best to the benefit of our customers.
What this means for you:
we are maintaining our own identity and organization
our entire team, including the co-founders, will stay the same
we'll continue to hire talented people to help us make the web faster
our 1st priority remains offering simplicity and support to our users
we'll continue to develop and maintain Imagify, WP Rocket and RocketCDN (and we have a lot of exciting plans to improve and make our product even better!)
we'll keep getting involved in the WordPress community (and there's big news coming about WP Media's contribution!)
we'll keep working with our precious partners and recommending the best hosting services
We, Jean-Baptiste and Jonathan, will remain totally focused on our mission:
Make the Web Faster, Lighter and Better.
Jean-Baptiste Marchand-Arvier & Jonathan Buttigieg, WP Media Co-Founders
---