2020 started with a new challenge for the WP Rocket team: the launch of a new special version of WP Rocket.

WP Rocket 3.5 is finally here, and we couldn't be more excited: it includes not only powerful brand-new features, but also a unique service that many of you have been waiting for a long time. ?

Let's not linger any longer: we have a lot to show you!
WP Rocket 3.5: What's New?
This 3.5 version contains one new service and two amazing new features:
RocketCDN (it's finally here!)
Mobile Preloading
Remove jQuery migrate
But there are also seven enhancements to enjoy. ?

Keep reading to know more!
RocketCDN, Our Optimized CDN
With its ultra-simple setup and its optimized compatibility with WP Rocket, RocketCDN is the essential tool to make your website reach the stars. ?
If your site is speaking to a broad international audience, a CDN is key to improve web performance.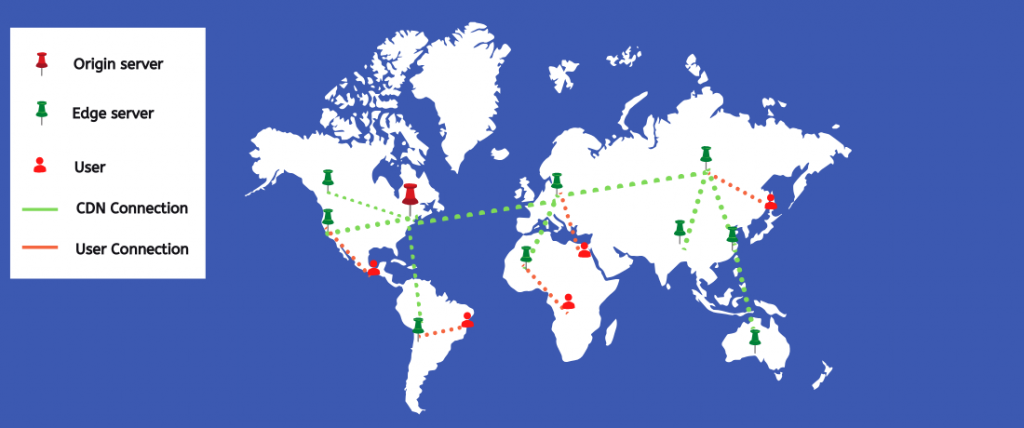 RocketCDN is our premium optimized CDN with a dedicated CNAME. We directly integrated it into WP Rocket, thanks to the Stackpath API.
Why Should You Use RocketCDN?
When you buy this service, we will provide you with your personal CNAME which ends with rocketcdn.me

This means that, as a WP Rocket customer, you can directly activate your CDN subscription from your dashboard: no need to look for an external CDN provider!

You can also forget configuration headaches since our automatic configuration already provides the best speed results.

Our RocketCDN app is going to generate the CDN and configure it for the best performance adding GZIP compression, Browser Caching, and CORS headers.
Until March 20, you can have RocketCDN at a limited launch price: $6.99/month for the first year (instead of $7.99/month).

The subscription includes:

Unlimited bandwidth
All RocketCDN files automatically delivered with SSL
SSL Traffic included
All Global PoPs included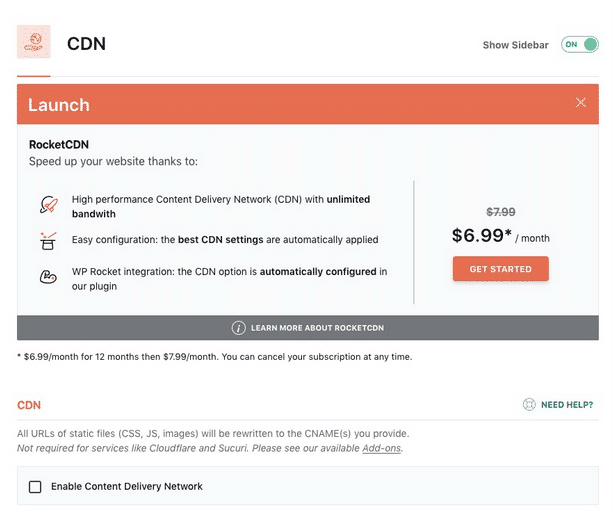 You can unsubscribe whenever you want, but keep in mind that you will be fully charged if the month has already started.
In the meantime, if you're curious to know more about WP Rocket's pricing plans, you always have our pricing page.
Mobile Preloading
Until now, WP Rocket was preloading the cache only for non-mobile devices.
With 3.5, mobile devices will also benefit from cache preloading! ?

This means that first-time visitors on a mobile device will be served the cached version and will enjoy the blazing fast performance benefits of WP Rocket.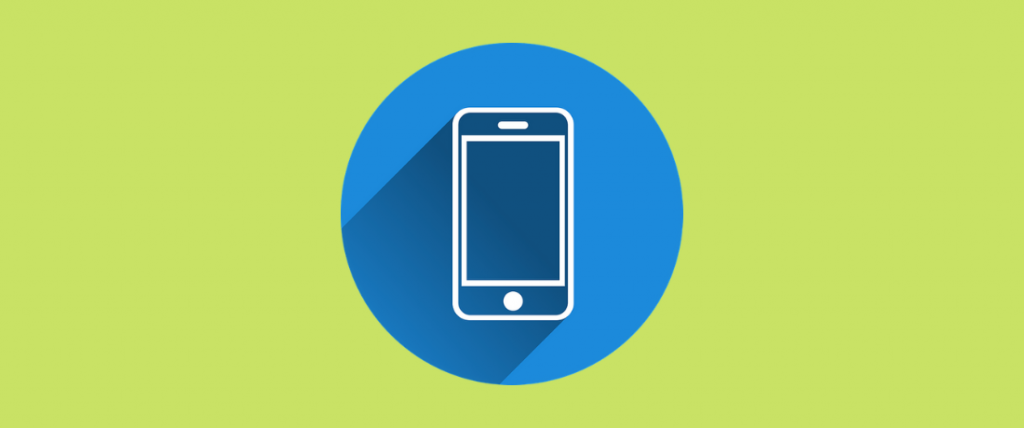 You won't see any explicit changes in the plugin interface, but the preloading from mobile will work when the three following settings are enabled:

Enable caching for mobile devices, located on the Cache tab
Separate cache files for mobile devices, also situated on the Cache tab
Activate Preloading, located on the Preload tab
The mobile preloading will be triggered automatically when:
You save changes to the WP Rocket settings (because the cache is cleared)
When the Cache Lifespan expires
When you click the Preload link from the admin toolbar, or on the WP Rocket dashboard
Read our documentation to learn more about how preloading works in WP Rocket.

If you're using the Activate sitemap-based cache preloading setting, WP Rocket will now also preload the URLs in your sitemap with the mobile user agent.
Remove JQuery Migrate
You can now remove jQuery Migrate, which will eliminate the loading of the Migrate file and reduce your HTTP requests.

From WordPress 3.6 onwards, the jQuery Migrate file – wp-includes/js/jquery/jquery-migrate.min.js – is automatically loaded on your site.

In many cases, it's not needed and is, therefore, adding one extra HTTP request, unnecessarily. Our new option prevents this file from loading.
However, some themes or plugins which are still using old jQuery versions (1.10.2 or below) will require this file. So check your site after activation and make sure everything works as expected. If you see any problem, deactivate the option. ?
We added a new checkbox on the File Optimization tab of WP Rocket settings, in the JavaScript section. Check the box, and you should be able to notice that the Migrate script is no longer loaded on your website.
Other Enhancements
Varnish Add-On Rewrite & Improvements
Version 3.5 also sees a major refactor for our Varnish Add-On.
While you won't notice any UI changes, this refactoring fixes some known bugs, and it brings several improvements and new filters. For example, it's now possible to send purge requests to multiple Varnish servers.
It also comes with automated tests.
We have removed the following files, and their functions have been deprecated:
inc/3rd-party/hosting/varnish.php
inc/functions/varnish.php
We have also added:
inc/Addon/Varnish/Varnish.php
inc/Addon/Varnish/Subscriber.php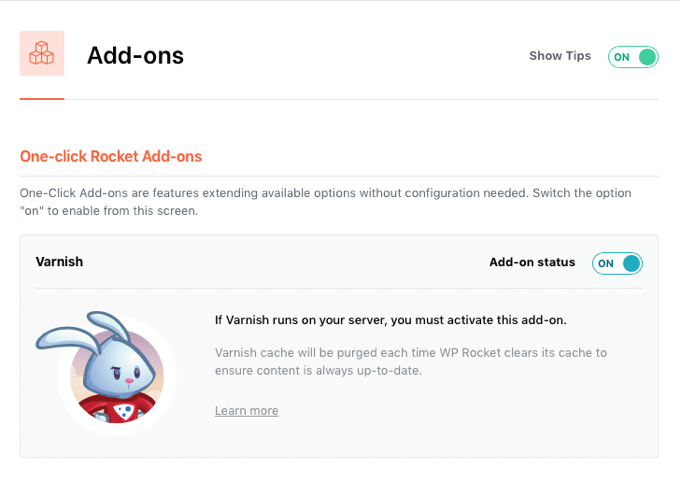 The Varnish.php contains the Varnish class and a purge method, which is used to send the purge request to the Varnish server(s).
The subscriber.php file contains callback methods to send purge requests to Varnish when WP Rocket cache is purged.
Finally, we have also updated the purge requests to make sure they follow the official Varnish with WordPress guide.
User-Related Cache Purge
Before version 3.5, WP Rocket would automatically delete the entire cache when a user was added, updated, or removed from your website. The idea was to make sure content was always up to date in terms of blog authors displayed, or authors' archives.
But, at the same time, this was causing issues on user-heavy websites, mainly e-commerce stores where each order could be creating a new user and deleting the cache multiple times per day (or per hour, according to the e-commerce size).
To solve this kind of issue, we decided to remove the full cache deletion on those user-related actions and to replace it with a different system. Now we delete the cache of the specific user on the profile_update and delete_user actions, instead of deleting the whole cache.
This new behavior will take place only when the User Cache option is enabled.
This ensures that cache is refreshed correctly, whenever you need to, but with a lower impact on cache rebuilding.
Wrapping Up
WP Rocket 3.5 is bringing interesting news for our customers.

For the first time in the life of our plugin, we introduced a new optional premium service: our customized content delivery network RocketCDN.
Its introduction broadens the range of options that aim to boost the web performance of your WordPress site.

In terms of features, version 3.5 contains two crucial updates: mobile preloading and remove jQuery migrate.

The first allows mobile devices to also benefit from cache preloading, while the second eliminates the loading of the Migrate file and reduces HTTP requests.

To read about all the other enhancements, bug fixes, and changes, don't forget to check our changelog, which is continuously updated and available for you!
---