If you run a WordPress website and manage several plugins, you know how important compatibilities are to avoid issues. The more a plugin is popular, the more important it is to ensure full compatibility and synchronization.
While WP Rocket already ensures compatibility with the Cloudflare plugin, 100% automatic synchronization wasn't still there. Our new major release focuses on filling this gap, perfectly integrating the two tools and making performance optimization smoother for Cloudflare customers.
Say hello to WP Rocket 3.14! This new major version addresses only those Rocketeers using Cloudflare, but don't worry. 3.14 comes only a few weeks after 3.13, and we've already been working on the next big release, which will address everyone using our performance plugin.
Let's discover what 3.14 is about, and keep reading until the last section – there's important information about the requirements needed to keep WP Rocket working on your websites!
What's the Cloudflare Plugin?
Cloudflare is a global network ensuring a secure and reliable network, and it offers an Automatic Platform Optimization (APO) plugin to distribute content worldwide. If you have an international audience, you will likely use a CDN such as Cloudflare –and its APO plugin– to improve performance, regardless of your visitors' location.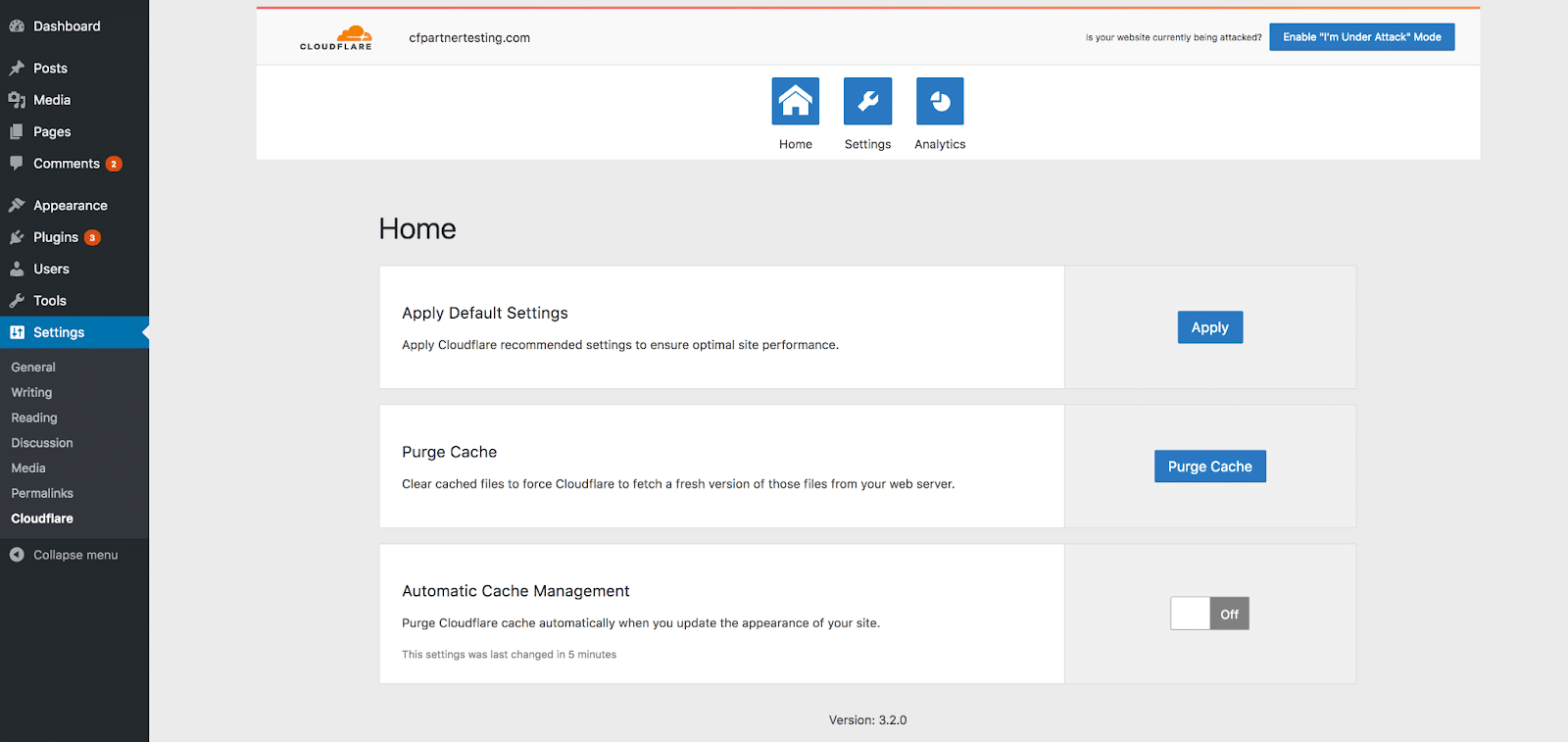 What Does This Compatibility Mean?
WP Rocket 3.14 automatically enables cache purge synchronization when the official Cloudflare plugin is activated. You don't need to do anything: the plugin will handle the synchronization automatically and deliver flawless integration.
If the full synchronization is working correctly, you'll get the following message:

You may receive a different message in WP Rocket's dashboard if the synchronization is incomplete. In this case, the following notifications inform you about the actions to enable complete synchronization.
If the Separate Cache for Mobile Devices is enabled on WP Rocket and not on Cloudflare, you'll get the following non-dismissable warning message. Please note that action is required from your side:

If the cache by device type is enabled on Cloudflare and not WP Rocket, you'll get the following dismissable message. In this case, you can take action or not: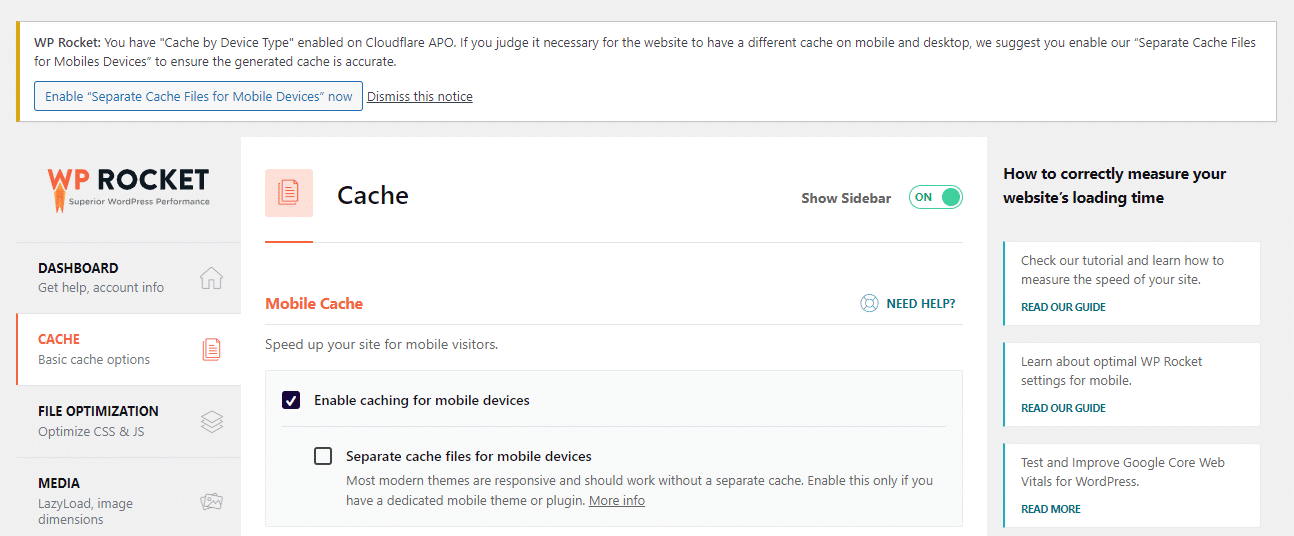 Wrapping up
3.14 comes with full synchronization between WP Rocket and Cloudflare, allowing a simpler integration between the two tools.
An important note about updating WP Rocket to 3.14: from this version, you must upgrade your WordPress version to 5.8+ and your PHP version to 7.3+, otherwise, the plugin won't work anymore.
Do you use the Cloudflare plugin? Let us know your experience with 3.14 in the comments!
---