For a curious coincidence, WP Rocket was born in France on 14 July, which is also Bastille Day, the most important French national holiday.
It's been six years since that 14 July 2013, and today we're going to celebrate WP Rocket's 6th Anniversary!
We're doing it by sharing some of the most precious moments of the life of our beloved cache plugin.
How It All Started
It was a dark and stormy night…
Nah, not really!
It all started with a friendship. Jonathan and Jean-Baptiste were working together for a web agency, and they were both interested in web performance techniques.
The key moment that kicked off the adventure was a successful web performance tutorial published on Jonathan's blog.
The success raised around that tutorial made Jonathan and Jean-Baptiste realize there was the opportunity to work together on something bigger.
That's when they began to develop a WordPress plugin that could embrace web performance best practices, with a specific focus on page caching.
The name WP Rocket came up a few months after the launch of the product: one of the first users wrote a comment to point out how the new software was making their website faster than a rocket. ?
And that's how WP Rocket has been called ever since!
Six Key Moments in the Life of WP Rocket
Six years is a significant milestone. We feel like WP Rocket has grown up a lot during this time, and so have the company and the team.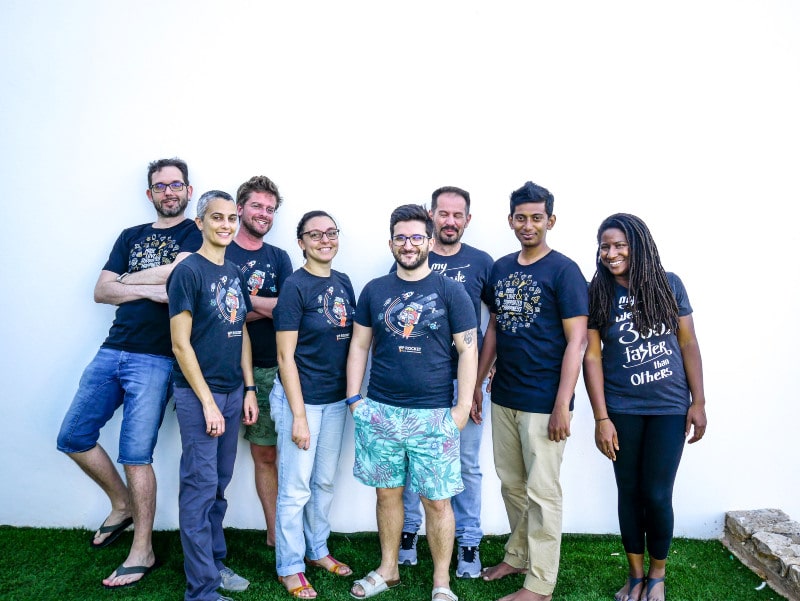 If we were to outline six key moments in the life of WP Rocket, we'd choose the following ones:
1. The First Mention during a Public Event
A few months after WP Rocket first release, in January 2014, Émilie Lebrun, founder of the WordPress agency Whodunit mentioned WP Rocket during her talk at WordCamp Paris.
WordCamp Paris is the biggest event for the WordPress community in France, and it was incredible to receive such mention only a few months after the launch: WP Rocket was still a small plugin, but professionals of the WordPress environment were getting to use it and be very happy about it!
For us, it was a sign that we were heading in the right direction. ?
2. Going International
After its launch, WP Rocket became pretty famous in the French community.
The decision to step the boundaries and go international was one of the first big decisions for the company. In May 2014, we translated the website and the plugin in English, and we launched WP Rocket outside the French border.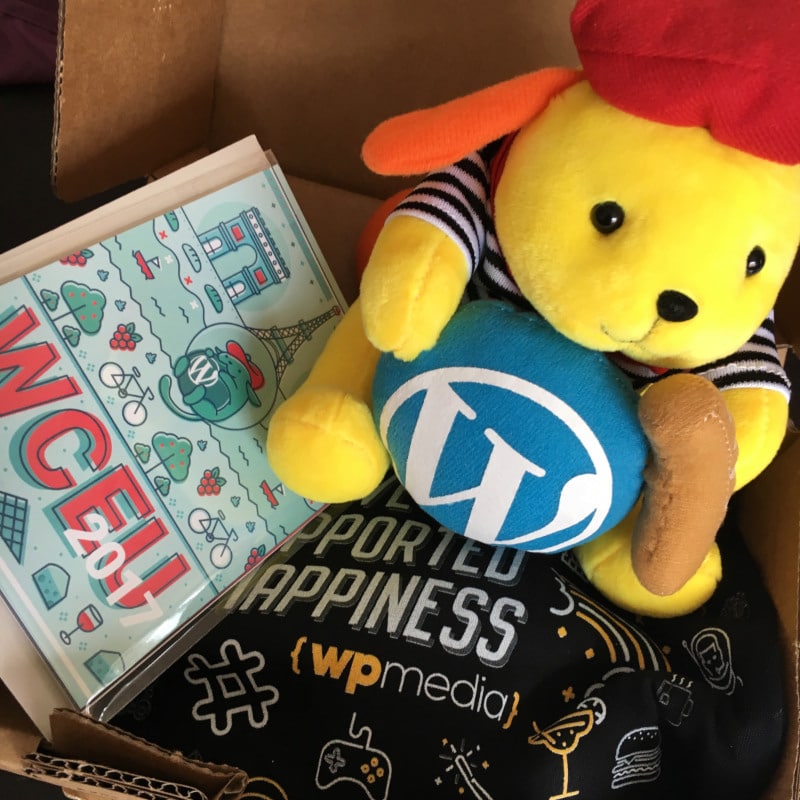 That was the beginning of an international career for our plugin, which was later translated (along with the website) also in Spanish, Italian, and German! ?
3. A Team Was Born: Our First Team Member
Together with the expansion of the business to the international market, another critical moment marks the first years of WP Rocket's life: the decision to hire the first member of the team!
It was December 2014 when the first Rocketeer, Lucy, joined the company to provide technical support in English. Thanks to her expertise, customers all over the world started to appreciate WP Rocket not only for its outstanding performance but also for its friendly and professional support service.
Since then, the Support Team went very far: it now counts 11 people that do their best to answer customers' questions and solve their issues with the plugin.
(Stats speak for themselves: nowadays, the quality of WP Rocket Support is rated as Great by 95% of our customers!)
4. Our First Startup Retreat
Since the beginning, we decided that WP Media (the startup behind WP Rocket) was meant to be a remote company.
This is why hiring Lucy, who lives in Los Angeles, California, was the first stone for creating a remote team scattered all around the world.
Today, WP Rocket team lives in eleven different countries: Argentina, Canada, Colombia, France, Greece, India, Serbia, Spain, UK, US, and Venezuela. And we'd love to add more to our world map!
Working remotely doesn't mean we never get the chance to share moments in person. Indeed, as soon as the team started growing, we looked for ways to spend time together, put aside our computer screens, and reunite somewhere in the world for a week of work and fun.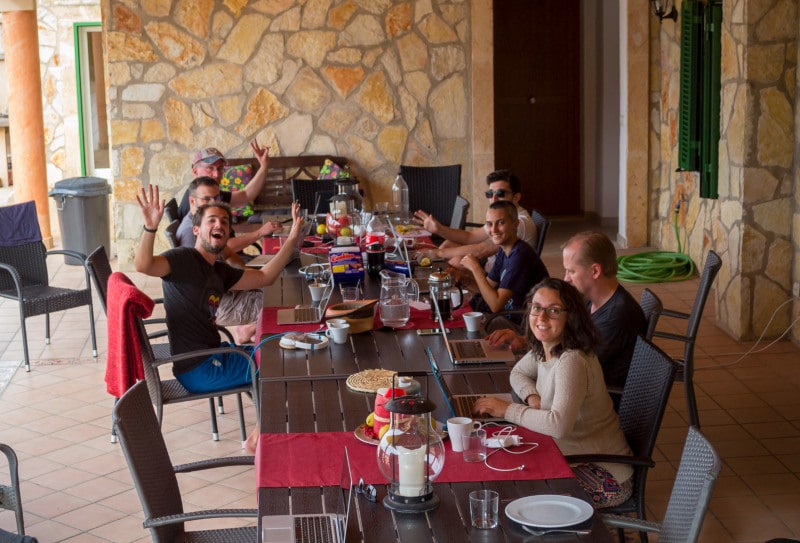 Our first company retreat was in Seville, Spain, in June 2015. We participated in WordCamp Europe 2015 and decided to rent a big house together: it was a fantastic experience of shared quality time, brainstorming, work, and lots of pool swimming (how hot can Seville be in June?!).
Since then, we met once per year for our official startup retreats in Mallorca, Ibiza and Praia da Luz, Portugal.
5. Launching the Affiliate Program
At the beginning of our adventure, we've had some doubts about the idea of starting an affiliate program.
We didn't want people to recommend our product only to make money; we would like people to stand by the product first and foremost if they are going to recommend it.
But, as the saying goes, only fools and dead people don't change their minds.
Following the evolution of our business and the high demands from our customers, at the end of 2017, we decided to give the affiliate program a try.
And it's working great! At the moment we have more than 1,780 affiliates, and we're proud of the relationship we're establishing with them.
6. The Makeover: WP Rocket 3.0 and the First Redesign
WP Rocket was developed under the lemma of simplicity first. Over the years, we tried to keep the balance between adding new features to make the plugin more powerful and keeping it easy to use.
At the end of 2017, we decided it was time for a change, and we started working on the first redesign of the plugin's interface. Our goal was to offer a more streamlined and intuitive experience for all our Rocketeers.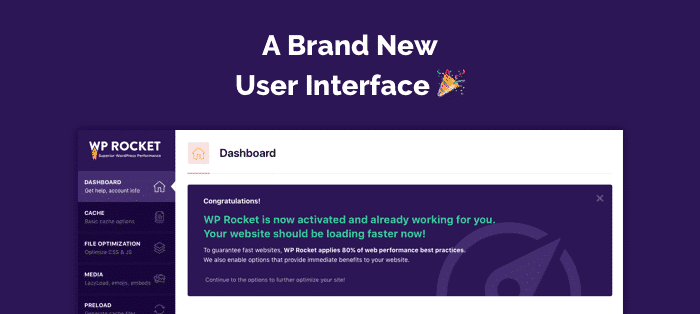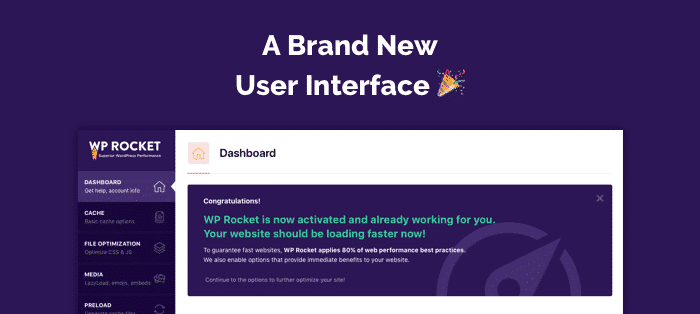 Our teammates and many customers provided their invaluable feedback, contributing to new points of view and insights about their experience with WP Rocket.
The final result was a more user-friendly plugin; we also included more intuitive settings tabs and easier access to educational resources and help.
Bonus Point: Sponsoring WordCamp US
The bonus point of this list is something that hasn't happened yet because we're going to carry it out in a few months: we're going to sponsor WordCamp US 2019!
This will be a new "first time" for our company since, so far, we only sponsored European WordCamps: can't wait to live this unique experience!
Leaving the Word to the Founders
This year we decided to play a little anniversary game and we recorded a double interview with WP Rocket's founders: Jonathan and Jean-Baptiste.
Listen from their own words the story of WP Rocket, and some fun facts about the company!
Tip: we interviewed them separately, they were not aware of the questions and each others' answers: do you notice anything? ?
What a journey so far!
We're proud of what we achieved in these six years. We saw our company developing from a little startup to a reality that employs more than twenty people who work hard every day to improve our powerful plugin.
That's why we don't want to stop. We still have lots of goals to achieve, and we wish to live more and more key moments to add to our album of good memories. ?
---
How long have you been using WP Rocket? At which stage of these six years did you meet us? Share your experience in the comments!

---