Would you like to rank higher on Google? Then using an SEO plugin may be one of the best solutions. SEO stands for "Search Engine Optimization" and is key to get traffic from organic (therefore, free) search results. It aims to improve your site's position on Google's first page by focusing on your site content, structure,and technical audits. You don't need to install dozens of SEO plugins to make your site stand out, but a few can be very helpful. In this article, we are sharing 11 popular SEO tools you can use to improve your ranking.
Why You Need an SEO Plugin for Your WordPress Website
SEO plugins are handy in telling you what changes you need to make to your content and how to optimize your WordPress pages or posts for search engines. For instance, they crawl your website and flag technical issues that can harm your ranking. They can also offer suggestions for on-page optimization, readability, topics you should cover, how long your content should be, and how you compare with your competitors.
All the most popular SEO plugins allow you (at least) to add SEO titles, meta descriptions, and identify the primary keyword to create relevant content according to users' needs and help your site rank better and get more traffic.
How Performance Affects SEO
Page speed is a direct ranking factor for Google's algorithm. When measuring the performance of your site, Lighthouse also takes into consideration the score of your three Core Web Vitals, which mainly stand for page loading time (with the Largest Contentful Paint), interactivity (with the First Input Delay), and visual stability (with the Cumulative Layout Shift).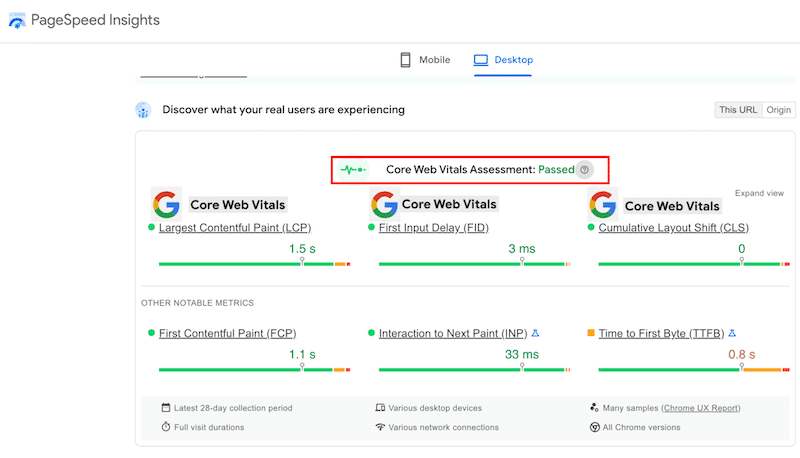 Any efforts towards improving those Core Web Vitals will be appreciated by Google who will be more likely to rank your WordPress site better.
How The User Experience Affects SEO
Although user experience doesn't directly affect organic ranking, it indirectly affects other ranking factors, such as slow page speed or lack of optimization on mobile. By maintaining a great speed, you are more likely to have visitors read more pages of your sites and stay on them longer. Google's research showed that the chance of a bounce increased by 32% when a page load time went from 1 to 3 seconds and by 123 % when the page load time went from 1 to 10 seconds!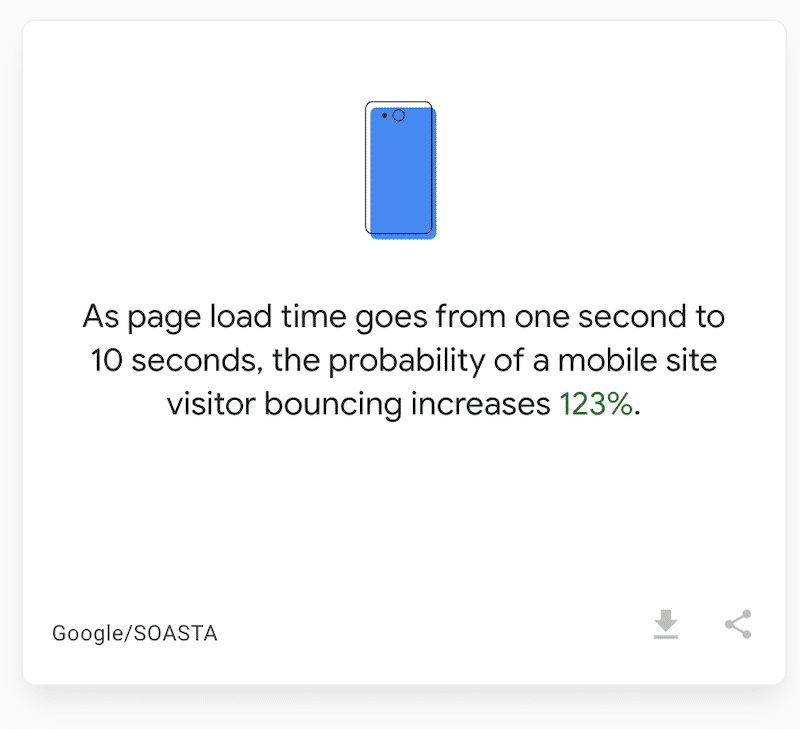 Checking Your Current SEO State
You can run a test in PageSpeed Insights and check if your page passes the basic SEO optimization features. That should give you some useful tips on where to start your optimization journey.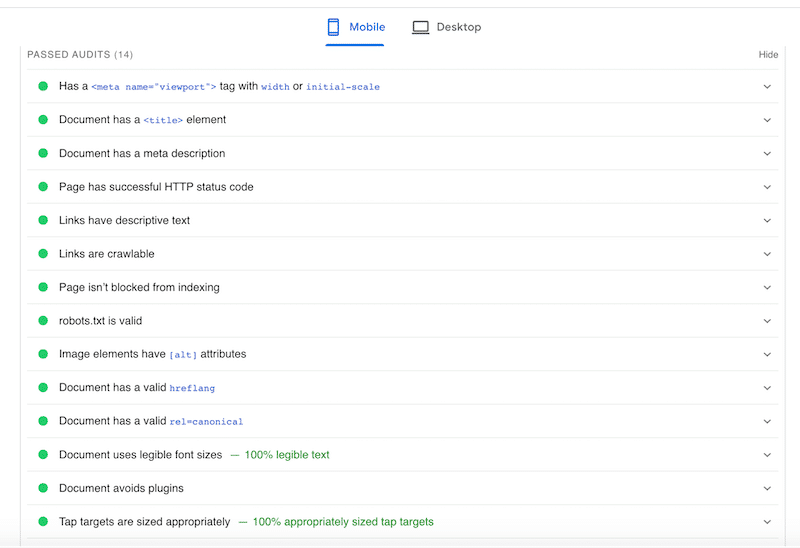 While PageSpeed is excellent for measuring performance and giving advanced technical recommendations, the SEO report remains pretty basic. That's exactly why a WordPress plugin can be useful: tracking the quality of your site content through text readability and relevancy.
Best SEO Plugins for WordPress
There are several must-have SEO plugins you should consider for your next WordPress project, according to your needs.
RankMath has quickly become one of WordPress's most popular SEO plugins. It's WP Rocket's sister brand, and it's ranked 4.9/5 on WordPress.org. Plus, the plugin is installed on more than 1M sites. It will audit your content and help you optimize your posts for search engines. It supports all schema markup (the rich snippets), helps you do keyword research, and they have recently launched an AI feature!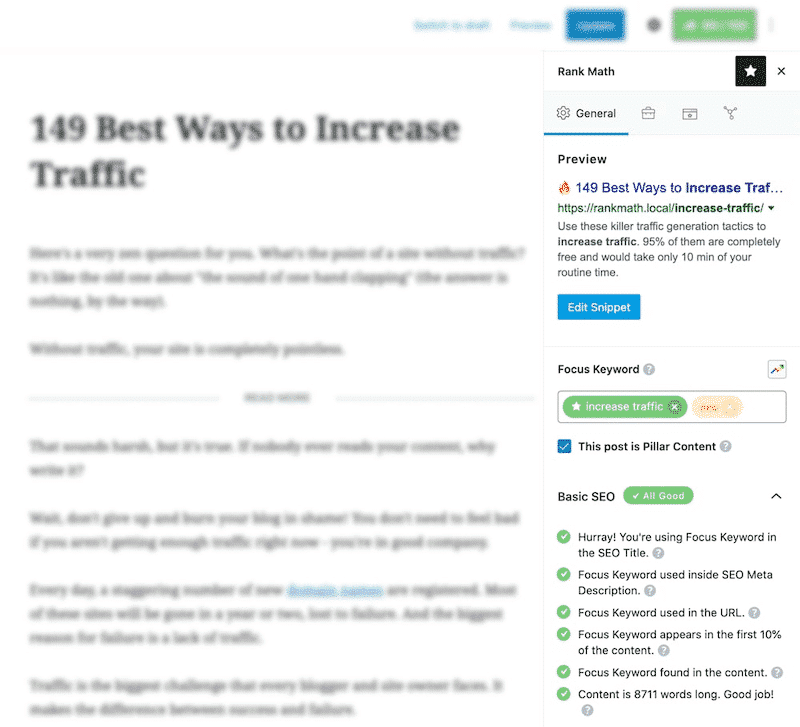 Choose RankMath if…
You need an advanced SEO diagnosis of your website
You are willing to optimize the SEO of your images and your WooCommerce products.
You would like to build custom Schemas and add multiple Schemas to a single post with just a few clicks.
You are a beginner willing to improve your SEO and work on your content easily.
You need to check the ranking keywords for each post.
You want AI to help you write content and create SEO-friendly content.
You prefer a solution fully integrated with Google tools, such as Google Analytics, if you need to track your keyword rankings in Google or if you want to get automatic keyword suggestions from Google.
You are using a page builder, especially Divi and Elementor, which have tight integration with RankMath.
Pricing: Freemium, from $59 to $499 for an agency.
With more than 13M of users, Yoast SEO is the most popular SEO plugin that analyzes your content and assesses the overall readability. It's an on-page optimization tool with redirections, SERP previews, XML sitemap creation, and more. Excellent for beginners and advanced users who want to improve their SEO directly from the WordPress admin.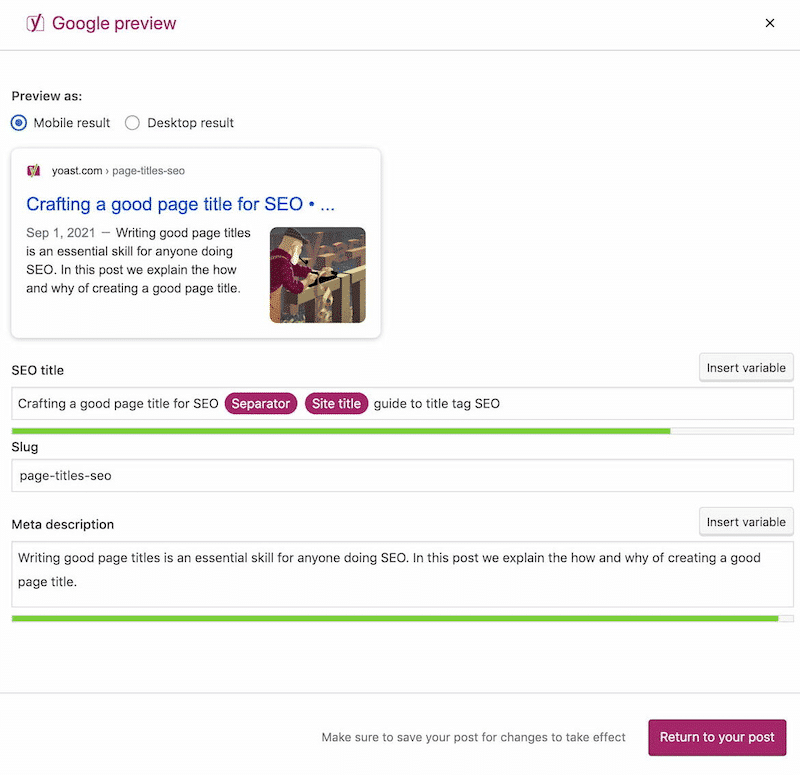 Use Yoast SEO if…
You want to check your readability score and make your content better for readers (such as the paragraph structure feature).
You need a powerful duplicate content detector.
You are interested in viewing what the result in Google will look like.
You want to control how the content is shared on social media.
You have a multilingual site (Yoast readability is available in 19 languages).
You are also a Shopify user.
Pricing: freemium – starting at €99/year.
SEOPress helps you elevate your ranking and boost your traffic thanks to its comprehensive on-page optimization tool, packed with key features such as redirect manager, XML sitemaps, schema markups, WooCommerce SEO, GA4, and Matomo Analytics. The plugin is a great choice both for SEO beginners and experts.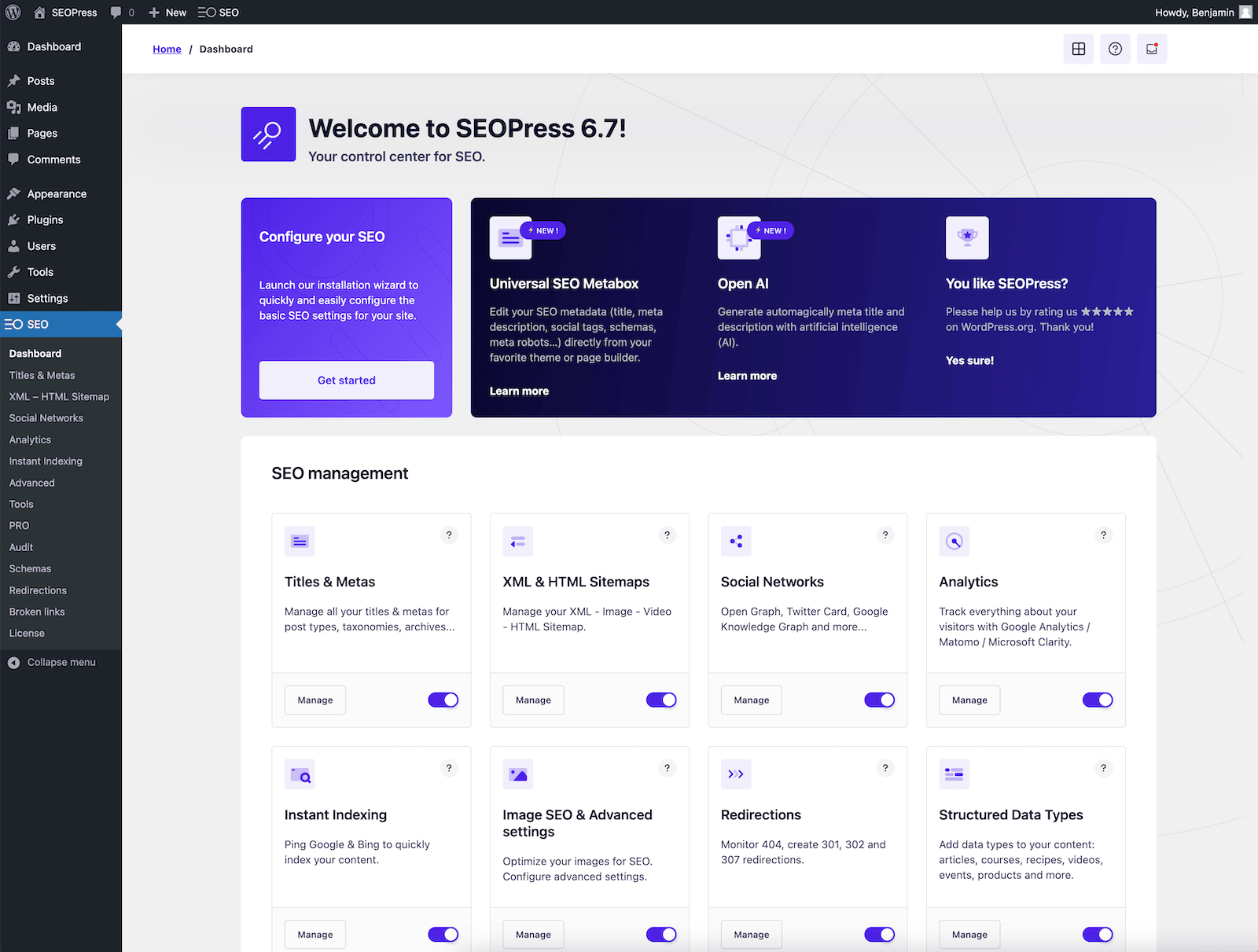 Choose SEOPress if…
You're a novice aiming to boost your SEO and seek clear guidance to refine your content.
You want to automatically generate with AI your titles and meta description tags, even in bulk actions.
You want to adjust your SEO and pre easily visualize your snippet in Google.
You need to manage the way content is distributed on social platforms.
You're looking for a comprehensive SEO analysis of your website to enhance your content for your audience.
You use a page builder (Divi, Elementor, Oxygen, the Block Editor, etc.) that closely integrates with SEOPress.
You aim to enhance the SEO visibility of your local business.
Pricing: freemium – starting at $49/year.
With 3M+, AIOSEO was the first SEO plugin ever marketed in the WordPress ecosystem. Their promise is simple: improve your website's SEO rankings and uncover new SEO growth opportunities in less than 10 minutes. You won't need an expert because the interface and features are well-explained.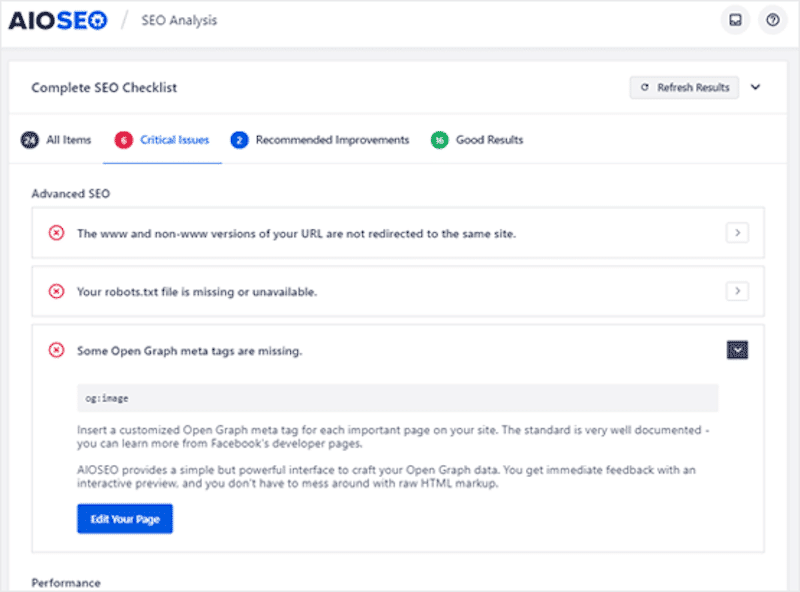 Choose AIOSEO if…
You need an advanced SEO diagnosis of your website.
You have several physical shops with multiple locations.
You need to improve your local business SEO presence (with the local SEO module).
You are looking for a plugin that works with the whole WordPress eco-system, such as Divi, Elementor, WooCommerce, the Gutenberg blocks, etc.
You would like to connect your WordPress site with Google webmaster tools and Google Search Console to see additional insights (e.g., content and keywords rankings) directly from WordPress.
Pricing: freemium (starts at 124€/year)
5. SchemaPro
Schema Pro lets you add structured data to your WordPress site to provide the information to search engines in a way they understand. It also helps to attract users by customizing the layout with impactful wording and images.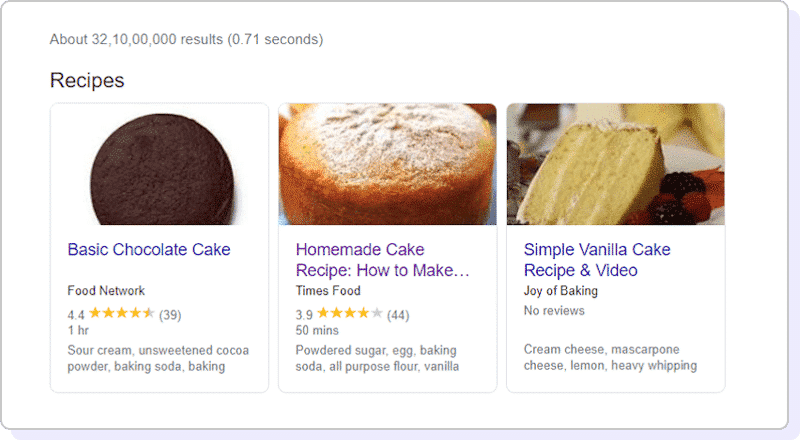 Choose SchemaPro if…
You need more advanced snippets for your website to make it stand out in search results.
You are using Yoast (they have tight integration).
You use a custom fields plugin like ACF to display custom content directly in the schema.
You don't have much technical knowledge and want to implement schemas faster and easier.
Pricing: starting at $79/year.
Broken links affect SEO because they impact the user experience. Broken Link Checker is a handy plugin that monitors your WordPress site's external and internal links. It detects links that don't work, missing images, and redirects. A notification system warns you about an issue (via email or dashboard).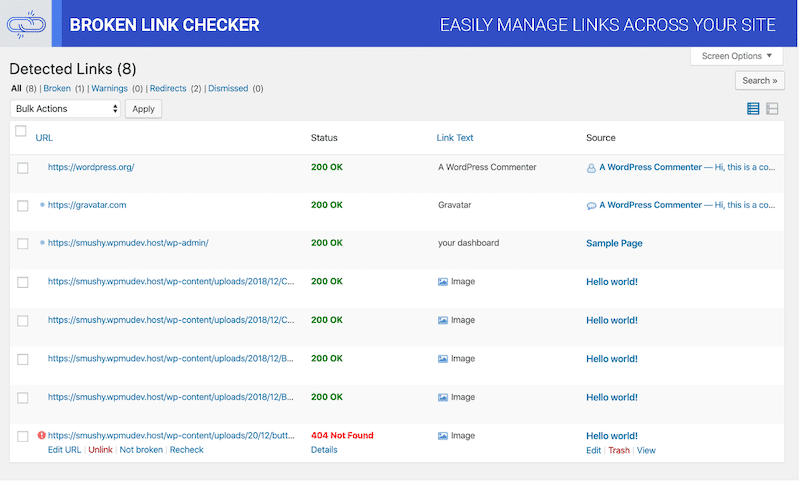 Choose Broken Link Checkers if…
You want to fix issues directly from the WordPress admin.
You don't want to manually check every internal and external link.
Pricing: free.
Use this plugin to create custom XML sitemaps that will help search engines like Google and Yahoo index your website better and significantly enhance SEO.
Crawlers will more easily view your site's entire structure and "understand" it more quickly.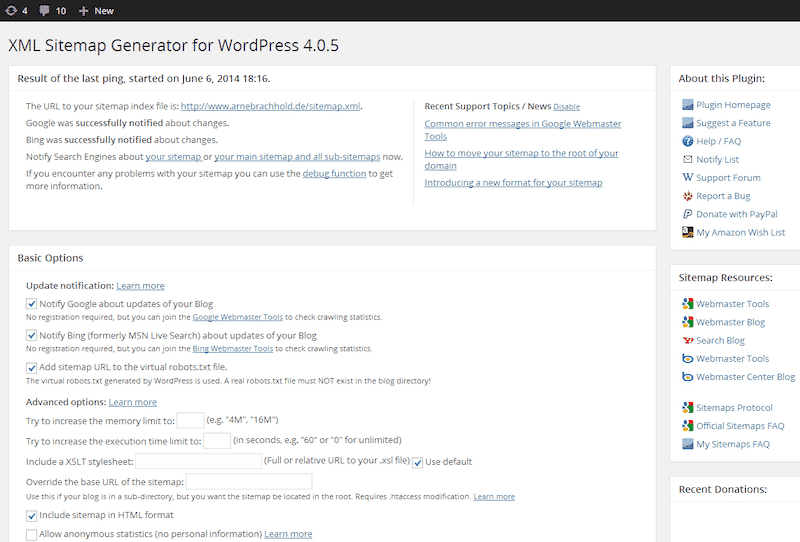 Choose XML Sitemaps if…
You don't need a complete SEO plugin but only a sitemap generator.
Pricing: free.
Redirection is WordPress's most popular redirect manager, with over 2 million active installations. You can easily keep track of 404 errors, manage 301 redirects and fix any loose ends your site may have.

Use Redirection if…
You want some help to reduce errors and improve your site ranking.
You want to automatically implement redirect on a specific page.
Pricing: free.
💡Hint: A SEO plugin can help you to nail down a keyword, but they are not a replacement for a proper keyword research tool such as SEMrush, Ahrefs, and the Google Keyword Planner.
WordPress Plugins That Help Improving Page Speed (and SEO)
The tools presented below are not SEO plugins per se, but they are essential to boost the speed of your WordPress site. And as seen previously, the page loading speed is decisive for your ranking in Google's results, so here are three WordPress plugins you can add to your optimization toolbox:
WP Rocket is the easiest and most powerful caching plugin that allows you to improve your Core Web Vitals, boost your SEO, improve your page speed and ensure a fast user experience when browsing your site. The main features include caching, GZIP compression, code optimization, and lazy loading.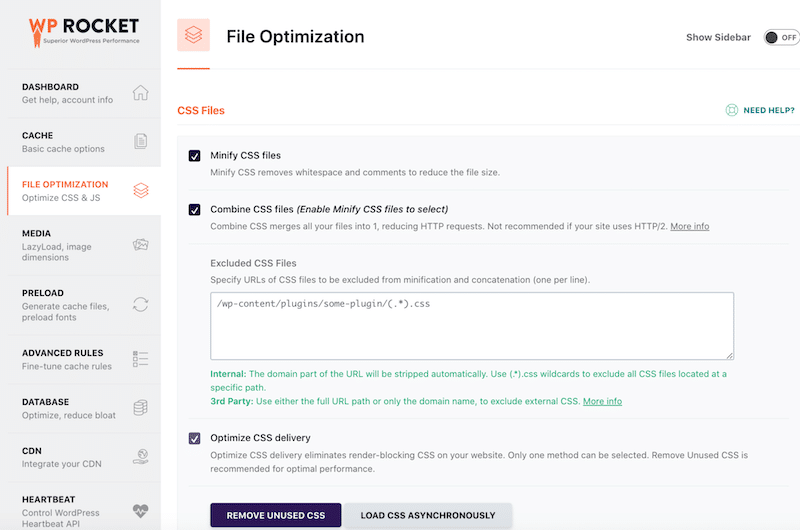 Use WP Rocket if…
You want to address most PageSpeed Insights recommendations.
You need to improve the speed of your site without doing the heavy lifting.
You would like to delay JavaScript and optimize your CSS delivery without touching the code.
Pricing: starting at $59/year for one website.
Imagify is one of the easiest image optimization plugins available on the market, allowing you to serve optimized images on the web. You will find smart mode compression, bulk compression options, and even WebP conversion (next-gen format) directly from the WordPress admin. WebP format is lighter than the traditional JPEG and PNG for similar visual quality. Therefore you should always serve images in a next-gen format to ensure you have a fast-loading page that will not impact the SEO.

Use Imagify if…
You are looking for an easy and intuitive plugin that can do the compression jobs for you.
You need to address most of the PageSpeed Insights recommendations related to images.
You want high-quality images while significantly reducing the image file size.
You need to reduce the size of your page to boost performance and improve SEO.
Pricing: freemium – free for 20MB of data per month and then from $4.99/month.
RocketCDN can help improve your SEO by serving content worldwide much faster. RocketCDN does all the technical configuration for you and uses caching through edge servers to display the pages to users geographically spread out.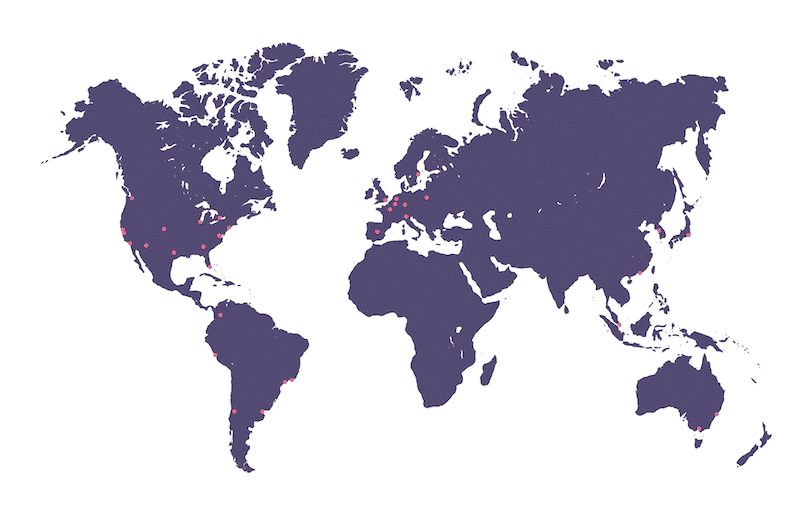 Use RocketCDN if…
You don't know how to set up a CDN (with Cname etc.), RocketCDN does all the technical configuration for you.
You have a lot of international visitors and want to offer them a fast user experience.
You want to give an extra SEO boost to your website.
Pricing: the WordPress plugin is free, but the subscription costs $8.99/month.
Wrapping Up
SEO and page speed are deeply correlated, so any efforts towards WordPress performance optimizations are likely to be appreciated by Google. You can start your optimization journey with a complete plugin like RankMath, Yoast, or AIOSEO, audit your site, and see where you stand regarding SEO. Then, you can use WP Rocket to implement caching, optimize your pages, code, and images, and give an extra speed boost to your WordPress site.
---