Version 2.6 of WP Rocket, "Yavin" is now available to all our customers and it has some awesome new features! Our Beta Testers have already been enjoying it for a couple of weeks now.
Improved LazyLoad
We have implemented a brand new version of our LazyLoad which will work not only on images, but for videos and iframes as well. It's also compatible with Masonry, Isotope and similar  fluid layouts which were previously incompatible.

Smarter Minification
For JS minification we are now auto-detecting whether JS should be inserted in the footer rather than the header (based on how they are enqueued), after minification, which will lead to improved performance and even less work for you 🙂
We have also added inline CSS & JS minification options to the HTML minification settings: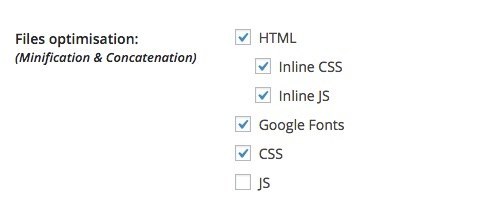 Also related to minification, we now have an option to combine all minified CSS & JS  files into one large file respectively. By default we combine the files into small groups for better performance, but if you prefer one large file, it's now easy to choose:

Improved CDN Functionality
We had a lot of customers requests to be able to detect and add to the CDN images found in CSS properties, i.e.  background, background-image, @import, src:url (fonts)
We've now added this feature.
Smoother Support Ticket Creation
You can now submit a support ticket from inside your WordPress dashboard! No more having to copy/paste your plugins list – we can automatically fetch that information when you submit the ticket. This was another popular request from customers.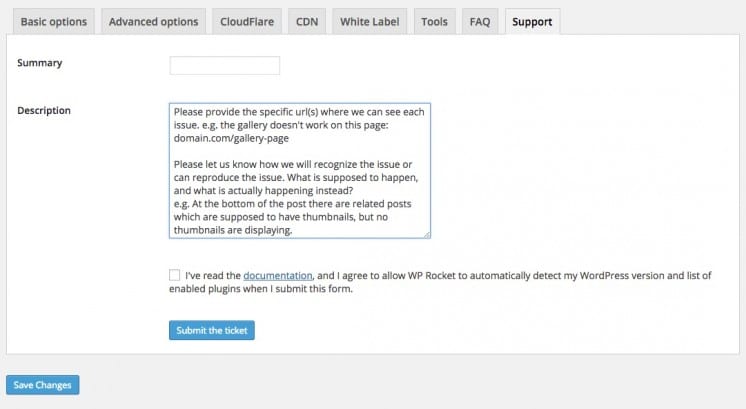 Those are some of the highlights in detail, but "Yavin" has even more:
New: Auto-exclude "login" pages from SF Move Login & WPS Hide Login.
Improvement: More aggressive HTML minification
Improvement: Purge the WP Rocket cache when the server cache is purged with SuperCacher via the admin bar link
Improvement: Fix lack of performance caused by MailChimp List Subscribe Form enqueued style
Improvement: Clear the "blog" page cache when a post is added/updated/deleted
Bug Fix: Don't apply Lazyload on images which have a data-lazysrc attribute to prevent conflicts
Bug Fix: Don't apply deferred JS on 404 page and on pages with a query string
Fix PHP Fatal error on /inc/functions/cloudflare.php on line 61.
Don't forget that if you have ideas & requests for new features you can submit them to us via a Support Ticket and we'll include them on our Public Roadmap for other people to vote on.
---