This is a guest post. Opinions and recommendations are the author's own.
Designing and creating a WordPress website is one thing. Maintaining it and ensuring it reaches your target audience is another. Search engine optimization (SEO) is a technique many brands employ to help their WordPress site gain more traffic and reach more people.
SEO has become a standard practice for organizations and individuals wanting to establish and grow an online presence. According to a recent survey, half of the marketing professionals interviewed stated that SEO has positively impacted their marketing performance.
A significant part of implementing an SEO strategy is conducting an SEO audit. This practice helps you understand your WordPress site better and lays the foundation for a successful SEO strategy.
Understanding the SEO Audit
An audit is a close examination or inspection of a process, environment, or piece of work.
During an SEO audit, an expert or a team of professionals thoroughly reviews various elements of your WordPress website. This process allows you to see how these elements affect your site's performance on search engine results pages.
It helps you identify potential problems that may be hindering your WordPress site's performance on Google search results. By identifying potential issues, you can make recommendations and take appropriate action to improve technical and content-related aspects.
WordPress websites, like all websites, require a technical backbone that supports the visible and interactive content. Businesses and their SEO teams must focus on both aspects when conducting an SEO audit.
Technical audit
A technical SEO audit entails a comprehensive examination of your WordPress website's technical components to improve the site's visibility on search engines.
This process ensures search engine crawlers can efficiently crawl, navigate, index, and rank your web pages. A technical SEO audit includes a thorough evaluation of the following:
Website code. Users may occasionally encounter an error when trying to access your website or certain pages. Sometimes, these errors could stem from the site visitor's mistake. However, they may also come from code errors or deleted content.
Indexability. A search engine crawler scours your website pages to add them to its index. You may have similar pages you want these crawlers to recognize. There may also be pages you don't want search engines to find. Sometimes, there may be issues preventing relevant pages from being indexed properly. A technical SEO audit helps address these issues through canonical or noindex tags, which we wil discuss in the following sections.
Security. Website security helps reassure site visitors and keep their information safe. Search engine crawlers also consider security. WordPress site administrators could enhance security by installing an SSL certificate and HTTPS protocol.
Mobile compatibility. Many internet users access websites on mobile devices. For this reason, optimizing your WordPress website for mobile use is essential. Mobile compatibility is also a factor search engine crawlers consider when ranking web pages.
Website speed. The loading speed of your web pages largely depends on your server quality and the file sizes of your site's multimedia elements. Your site's page loading speed can impact your search engine rankings.
Content audit
Another significant factor affecting your WordPress site's SEO performance is its content. It's the first thing your visitors see, and it's what initially attracts them to your site.
A content audit entails a systematic inventory and evaluation of your site's published content. This process helps ensure your content hits specific keywords and addresses audience queries. It includes a thorough assessment of the following elements:
Content and keyword usage. Keywords are integral to creating content that ranks on search engine results. You must find relevant keywords for your industry and apply them to the content on your web pages.
Title tags. A title tag allows you to give titles to your web pages, which will appear on search results. These tags should also contain relevant keywords. Make sure to check if the correct title shows up on search results pages.
URL structure. Search engine crawlers also assess the quality of your URLs. Avoid using randomly generated letters and numbers for your page URLs. Instead, incorporate understandable and relevant keywords to improve their indexability.
Backlinks and anchor texts. Backlinks with well-crafted anchor texts help bring in organic website traffic and boost your search engine rankings.
Website structure and internal linking. A content audit assesses your site's structure and navigation. Adding internal links to your published content is one way to help users navigate your site easily.
Benefits of Conducting an SEO Audit
Conducting an SEO audit takes a lot of time and attention to detail. However, it offers several benefits to the overall performance of your website and business as a whole.
Below are some critical advantages of conducting an SEO audit on your WordPress website:
Better performance on SERPs
The main goal of an SEO audit and other SEO efforts is to improve your web pages' search engine rankings.
An SEO audit helps you identify potential technical and content issues on your WordPress site. You and your SEO team can address these issues, improving user experience and your website's performance on search engine results pages (SERPs).
Improved site performance
Website performance is a significant factor in ensuring your website addresses visitor needs and preferences and ranks on SERPs.
One element you should pay attention to is your web pages' loading speeds. They can significantly impact user experience. A slow-loading website could cause visitors to click away, increasing your site's bounce rate.
Better user experience
Several factors can improve your website's user experience. The technical and content improvements you make to your site can offer better comfort of use to your site visitors.
For example, issues like slow loading times, page errors, confusing layouts, or poorly written content could discourage users from staying on your site. Ensuring your website works well and adheres to SEO best practices boosts your page rankings and improves customer satisfaction.
Content optimization
Different industries have keywords specific to their niche that can help improve your site content's performance on search engines. An SEO audit helps you assess your current published content to see if you are maximizing its potential when it comes to keyword usage, formatting, linking, and other content elements.
Conducting keyword research helps you identify the right words and phrases to use in your content. Using more general keywords can help you find your place within your niche, but these keywords often have higher competition.
For this reason, it's essential to find and use more specific long-tail keywords to help your target audience find your WordPress site.
Aside from finding and using the right keywords, an SEO audit can help you format your content in a way that works best for search engine crawlers. These recommendations include using the proper headings, breaking text into smaller paragraphs, and other formatting practices.
How To Perform an SEO Audit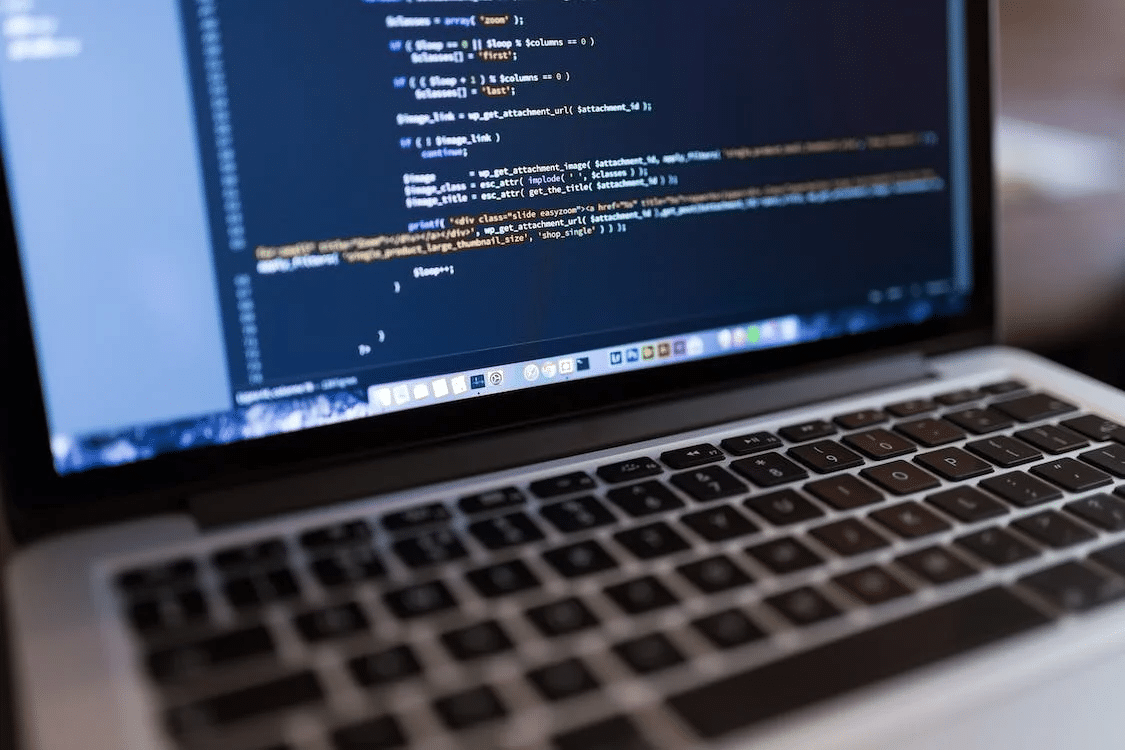 An SEO audit looks at nearly every aspect of your website, from the back end to the front end. It entails a long list of tasks to help ensure you don't miss anything.
Many experienced SEO experts, like those from Grey Smoke Media, may already have their own workflows. However, the steps below help you get a general understanding of how an SEO audit works.
1. Run a website crawl
A website crawl is when you use software to simulate how search engine crawlers move through your website. This step helps you check for potential SEO issues that may be affecting your WordPress site's performance or search engine rankings.
Various software or WordPress plugins are available to help you perform this task, which we will explore further in the next section.
2. Identify traffic drops
Search engines like Google update their algorithms from time to time. For this reason, some pages that might have previously been performing well could suffer from traffic drops. A human reviewer may also perform a manual action that affects your traffic if they see your website doesn't comply with Google Search Essentials.
Another potential cause of traffic drops could be outdated content. Older blog posts or landing pages may contain information or advice no longer relevant to your audience.
Check your site's traffic to see if any significant drops occurred after an algorithm update. Check Google's algorithm update history to see how they may have affected your site traffic.
It's also a good practice to regularly update blog posts and other content to ensure you consistently present accurate information and address relevant concerns.
3. Check for website duplicates
Website visitors should only be able to access your website at secure addresses. Secure website addresses often begin with "https." If someone types in a non-secure version of your website domain, like http://website.com or http://www.website.com, it should redirect to the secure version.
If your website remains accessible at both its secure and non-secure domains, you have an issue. Search engine crawlers see these URLs as different site versions and will treat them as such. As a result, your WordPress website may encounter indexing problems.
Check if these issues are present in your website URLs. If so, you may need to redirect the non-secure addresses to secure ones manually.
4. Fix indexability issues
Search engine results come from the search engine index, which is a database of crawled, parsed through, sorted, and collected web pages. Your pages must be in this index so they can rank on SERPs.
Indexability issues can be complex, but many SEO software tools and WordPress plugins can help you automatically identify them. Detecting these issues can help you ensure your web pages get the chance to rank.
Another way to address indexability issues is by using canonical and noindex tags.
Canonical tags allow you to instruct crawlers to index a page that may be similar to your other content. For example, e-commerce sites might have multiple product listings with similar content, only with slight variations, like size or color. Canonical tags allow the indexing of all these individual pages that crawlers may overlook due to their similarities.
On the other hand, noindex tags allow you to "hide" certain pages from crawlers and prevent them from getting indexed. Some pages you may want to hide from crawlers include private pages like login forms and admin panels. You may also want to use noindex tags on pages with thin or low-quality content that may impact your overall SEO.
5. Check mobile-friendliness
Creating a mobile-friendly WordPress website enhances user experience and helps your search engine rankings. Google, in particular, significantly considers a website's mobile version when deciding on its rankings.
6. Analyze your Core Web Vitals
Google uses its Core Web Vitals to measure user experience, which can affect search rankings. Analyzing your website's performance according to these standards is vital to boosting your search engine rankings.
Google's Core Web Vitals include the following:
These metrics measure a web page's performance, which can affect user experience and conversion rates, bounce rates, etc.
Interaction to Next Paint (INP) isn't a Core Web Vital metric yet as of this year. However, Google has introduced it in their publications, and they will begin considering this metric as a replacement for FID in March 2024.
7. Fix broken pages
Checking for broken pages and links is essential during an SEO audit. Whether you deleted a page by accident or through some unintentional error, broken pages can disrupt site navigation and waste potential backlinks.
SEO software tools and WordPress plugins often have features that alert you of broken links. You can check out our WordPress plugin selection in the next section to help you consider your options.
Check and restore these broken links if necessary, especially if they have valuable backlinks.
8. Address sitemap issues
A sitemap refers to the list of pages contained within your WordPress website's domain. It should have all the pages you want search engines to index. Your sitemap shouldn't include dead pages, non-canonicals, or redirects, as it may confuse search engine crawlers.
One way to check for sitemap issues is to visit Google Search Console and click Sitemaps.
9. Adjust content according to SEO best practices
Aside from fixing technical issues that may be affecting your SEO performance, it's also crucial to adjust your site content according to SEO best practices.
Some essential elements you need to include in each web page you want Google to index could include the following:
Title tags
Meta descriptions
Headings (e.g. H1, H2, H3, etc.)
The elements mentioned above allow search engine crawlers to understand the structure of each page, boosting your potential rankings.
It's also important to conduct keyword research for each page (if you haven't yet). Using the right keywords in your headings, title tags, meta descriptions, and content will help you reach your target audience more effectively.
10. Perform competitor analysis
While you should focus on your WordPress website when conducting an SEO audit, looking at your competitors is also a good practice.
Manually identifying keywords where your competitors rank and you don't can take some time. However, many SEO software tools and WordPress plugins can help you reduce the time and effort necessary to perform this task.
Once you've identified your competitor's keywords and strategies, you can adjust your SEO approach to match or surpass them.
11. Monitor your rankings
Sometimes, it can take a while to see your SEO adjustments take effect. However, a vital part of any SEO audit and strategy is to monitor your search engine rankings consistently. This step helps you objectively assess your SEO strategy and adjust as necessary.
WordPress Plugins To Improve Your SEO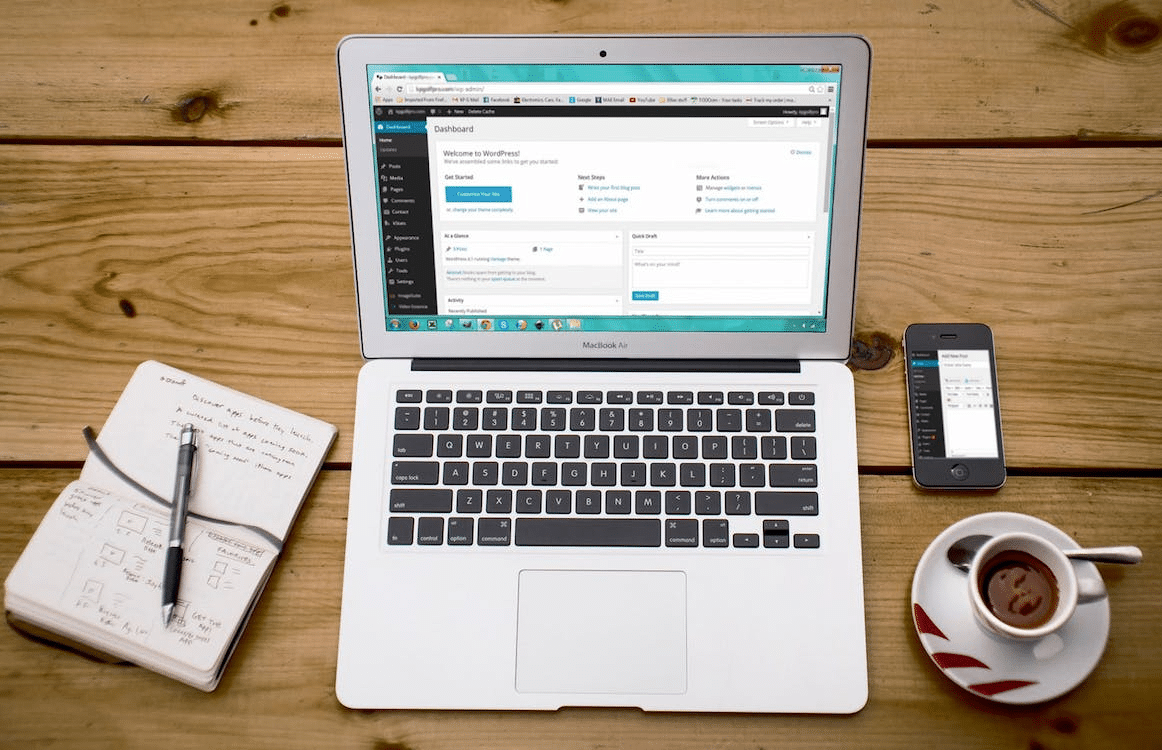 WordPress website administrators can use various tools to conduct and enhance their SEO audits.
One of the most convenient ways to efficiently audit your WordPress website is by using WordPress plugins. Here are some of the best WordPress plugins you can use during and after your SEO audit:
1. WP Rocket
This caching plugin helps easily improve your website's loading time and optimize your PageSpeed performance scores, which can be needed after running a thorough site audit.
The plugin offers simple and powerful features to fulfill Google's Core Web Vitals requirements, which are essential in boosting your site's performance on SERPs. On top of 80% of web performance best practices enabled upon activation, you'll find advanced options to remove unused CSS, delay and defer JavaScript, lazy loading images and videos, and more-
Pricing for the WP Rocket plugin starts at $59 annually for one website.
2. Rank Math SEO
Rank Math is an all-around SEO plugin with dozens of functions that aid any SEO effort. It analyzes WordPress sites and offers suggestions according to SEO best practices.
Some of its key features include the following:
Advanced SEO analysis
Content analysis
Internal linking suggestions, etc.
It has a free version you can download on the WordPress plugin library. For more advanced features, RankMath also has paid plans that start at $69 annually.
3. SEOKEY
SEOKEY aims to simplify the SEO auditing process alongside other vital functions. It boasts a user-friendly interface that allows website administrators to enjoy efficient implementation of their SEO strategies.
Some of its prominent features include the following:
Global SEO audit tool
Automatic technical optimization
Complete SEO toolbox that includes redirections, ALT editors, etc.
4. SmartCrawl
SmartCrawl is a WordPress SEO plugin designed to help website owners and developers improve their on-page SEO efforts.
Its SEO checkup feature simulates a search engine crawl, helps identify problem areas, and provides relevant recommendations. It also alerts Google to re-crawl your website each time you add new content.
SmartCrawl's other key features include the following:
One-click setup
Sitemap generator
Smart page analyzer for optimized content
Custom titles and meta descriptions
5. WP Site Auditor
WP Site Auditor's main claim to fame is that it allows users to check the SEO health of any URL they input. Their simple interface allows website administrators to check for the following information:
Domain authority
Page authority
Load speed
Backlinks
Outbound links
Domain and keywords
6. SEO Rank Analyser
This plugin helps check various SEO elements for all website pages. It also provides suggestions on how to improve your WordPress website.
Its key features include the following:
Keyword suggestions
Content ratio analysis
Broken link check/analysis
Rank checking
7. Opace Essential SEO Toolkit
The Opace SEO plugin aims to be an all-in-one SEO toolkit comprised of various third-party tools that can aid in any SEO audit and strategy.
It has a wide array of tools split into the following categories:
SEO and traffic
Technical SEO
Auditing
User experience
Page speed and performance
Backlinks
Social share counters
8. One Stop SEO
This free plugin aims to provide all necessary SEO tools for WordPress website administrators. Its current features include the following:
Site map verification
robots.txt verification
Canonicalization verification
Domain authority/page authority check
Google speed score test.
Wrapping Up
An SEO audit is a long process requiring extensive effort and attention to detail. You will need to scrutinize each aspect of your WordPress website and fix any issues you may encounter that could affect your site's performance on SERPs.
However, the effort you make is often worth it. A comprehensive SEO strategy offers several benefits to your website, which can help you achieve short and long-term business goals.
Finding and using quality software tools and WordPress plugins can make the process easier, leaving you with a quality WordPress website.
---