This is our monthly report where we share our business insights as part of our transparency policy.
Updates
In February we shipped 2 new versions which fixed several bugs.
We've published our development roadmap which is now public.  It's had lots of great feedback which is very encouraging 🙂
We will ship version 2.5 of WP Rocket very soon.
Revenue
We had a great month, even if it was a "small" month (only 28 days) :
$41 773 in revenue (+6% comparing to January)
701 orders (-3,7%)
45 renewals (-39%)
564 new customers (+0,9%)
2584 websites added (-0,7%)
As you can see, we had a better month regarding revenue but with less orders and the same number of new customers. That means that we sold more business and pro licenses (directly or through upgrades).
However our renewal orders were much worse compared to January. Renewals are one of the most important metrics for us : it really shows customer loyalty.
This decrease can be explained by two reasons :
Renewals are usually done just before the license expires. January 2014 was better than February 2014. So there are less licenses to renew in February 2015.
We haven't shipped a major update. We've noticed that every time we release a major update, we have lots of renewals in the following days.
Support Tickets / Happiness Report
This month 409 support tickets (+2,5%) were created by our customers.
The number of tickets was pretty stable but we've improved again our first response time from 3h33 to 2h56!

We've increased the first response time, mostly thanks to a lot of predefined "Saved-Replies", in our ticketing system.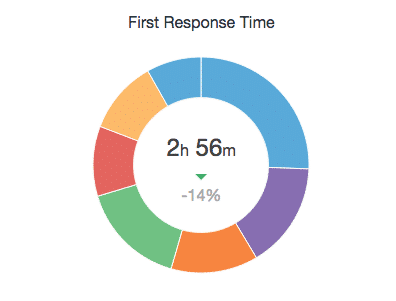 26% of the tickets were answered in less than 15 minutes.
Our happiness score from the support has been good with a 85%, but a little less compared to last month (-10%).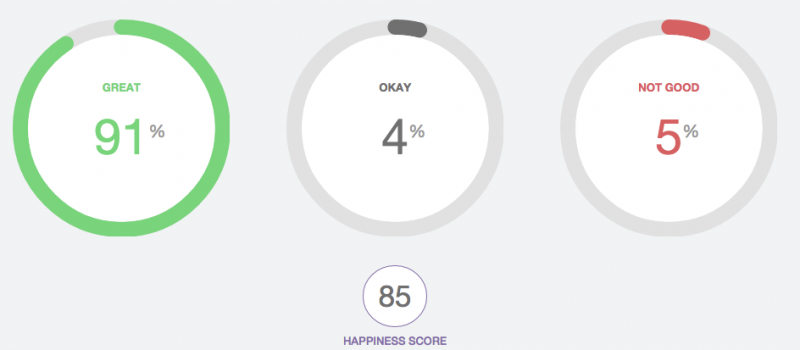 People
We are now a team of 6! Marko and Sebastien have just joined us in March.
Marko joined us as a Happiness Rocketeer. He will help us to be even better on our customer support.
Besides, it will allow Jonathan and Jean-Baptiste who were doing mostly customer support to focus on new projects to come (yes this is a tease).
Sebastien has joined us as a Developer. He will first work on the LazyLoad script, and then on new projects to come (yet another tease).
We are very happy to welcome them, and very excited to work with these two awesome people.
Lesson of the Month: Learning From Mistakes
We had some "not good ratings" this month on our support.
One was because we sent a wrong documentation link, and the issue got worse.
For us, it's ok to make some mistakes and we don't blame people for making mistakes. But we have to find a solution to prevent a mistake being made twice. That's why we created a saved reply in our ticket system to prevent this mistake being made again.
---