Meet the Co-Founders
The stepping-stone of a successful project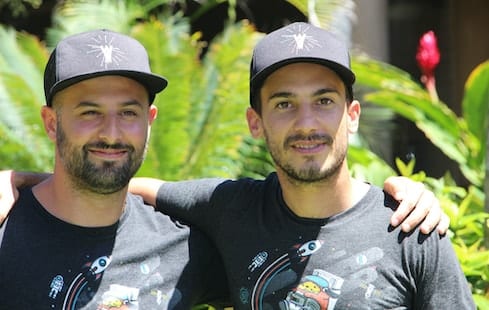 Coming from the world of website creation, Jonathan Buttigieg and Jean-Baptiste Marchand-Arvier have known the issues of long loading times for a while.
Fond of performance, they were frustrated with every existing cache plugin they installed.
In 2013, they developed their plugin: WP Rocket was born. Anyone can use our plugin: you don't need to have technical skills in web performance to install it and get a fast website.
We thought that user experience with other plugins was not optimal. Too many features and the set up took too much time even for an expert.
WP Rocket by the Numbers
+3,524,000
Websites Optimized
by WP Rocket
Simplicity First
Web performance is a vast field, full of sometimes tricky and abstract technicalities.
For this reason, we have embraced the WordPress philosophy: « Decision, not Options », which means applying what is necessary for the end-user.
Existing solutions are often complex to use and set up for beginners, so our priority is to create an efficient product that is easy to set up on any WordPress site.
We apply Web Performance best practices as soon as it's activated.
---
Decision,
not Options
Our mission is simple,
just like our plugin:
faster websites, better performance.
Our Team
Web performance experts from the four corners of the world
There is a team of more than 25 people living and working remotely from all over the world behind WP Rocket. We are working hard to build a product we can be proud of.
Respect, collaboration, and inclusivity are some of our core values.
We encourage our employees to enjoy their family and their hobbies with flexible working hours and an unlimited paid time off policy.
We care about the work you do, not about the hours you sit at your desk.
We also have a public salary grid. Once a year, when the company does well, we share our profits with the team in the form of bonuses.
We like to see each other in person whenever possible. Every year, we organize a trip with the whole team and spend a week of coworking and fun activities together.
Join Us And help us to make the web faster!
Inside WP Rocket
Find out what's behind the scenes thanks to our blog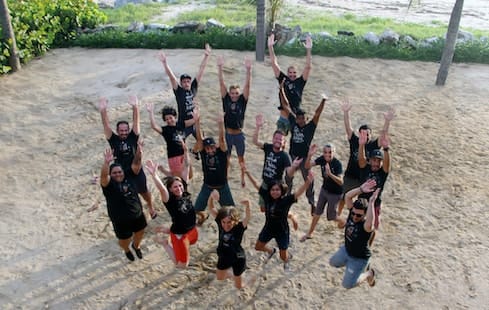 Since its foundation in 2014, the plugin and our company have come a long way.
In our blog, you can find out more about our team and new versions of WP Rocket, but also follow our web performance tutorials.
There is a whole Rocket-world to discover!
Press Highlights
Rated the Best Caching Plugin since 2015, by WordPress Experts.

WP Rocket is the best WordPress caching plugin on the market. The best part about using WP Rocket is that it proactively builds your WordPress cache in the background, so your users are always served a cached version. It also makes it very easy to clear caches files with a single click.

Ladies and gents, say a big hello to WP rocket, one of the best premium WordPress caching plugins. If you have some cash invest in your site, WP Rocket is probably the only premium caching plugin you will ever need.
Skyrocket Your PageSpeed Score
Incredible results, instantly.