Recommended by
Top WordPress Professionals
They trust us and this should give you peace of mind

At WPX Hosting we are very picky on what we recommend to our clients when it comes to website performance. WP Rocket has won us over with its instant speed improvements and perfect compatibility with our custom CDN. We happily recommend them since. 
WP Rocket is a great caching plugin that hits all the marks, and their team has been a delight to work with. Our customers love it because it speeds up their sites, simple as that! When a Divi customer asks us what the best caching plugin is, we are happy to recommend WP Rocket.
WP Rocket is a complete game-changer for any WordPress website's performance.
By optimizing your site's speed using WP Rocket, you not only enhance user experience but massively improve the SEO rankings as well. It's an essential tool that every website owner should have in their arsenal for unlocking top-notch SEO success.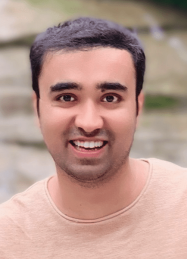 eCommerce caching can be tricky, but WP Rocket makes it easy with built-in, comprehensive eCommerce caching rules. I recommend using WP Rocket to keep your BigCommerce for WordPress store running as fast as possible.
For us, one of the most important aspects we were looking for in our cache plugin was file optimization and WP Rocket has proved to be the perfect solution. In particular, we reduced latency on the sites by easily integrating WP Rocket with a CDN.
Inspiring Stories, Real Customers
Discover how customers succeed with WP Rocket

With a few clicks Financer.com doubled the PageSpeed Insights scores, from 40 to 90+.
Such excellent scores allowed the site to improve SEO performance. This exponential growth in SEO rankings also substantially increased the company's conversion rate by an estimated 45%. The year-on-year revenue went up by 110%. 
WP Rocket also allowed saving more than 90% in development costs and time than custom solutions. 

More real-world customer stories

Speeding up the Astra Theme
Read Rick's story, a business owner who managed to speed up his site built with Astra. He got a 99 mobile PSI score with WP Rocket!
Scoring 100% on Google's Page Speed Test
Find out the exact steps Joe, from Tribe SEO, took to move from a 37% Google PageSpeed mobile score right up to a perfect 100%.

Improving Core Web Vitals and Performance
Discover how Olga from SEOSLY saw an insane improvement in her Core Web Vitals and PageSpeed Insights score.
---
Read What Our Customers
Say About WP Rocket
Our TrustPilot page is always open for feedback
The answer to Core Web Vitals

WP Rocket is the answer to the new updates from Google, Core Web Vitals. I have tried a lot of other tools, plugins, etc. This is by far the best and easiest to use. I highly recommend it.

Tony Short
The best!!

I love the functionality and the option to clear my cache at any time, unlike other plugins! Their support is always fast and efficient too. Thank you.

Sophie Louise Pearce
Holy COW!!

My ecommerce website of over 50k products loads in like one second now! Best money I have ever spent on a plugin!! I didn't even change any of the settings these were all straight out of the box.

Modz Life
Streets ahead of the competition

Comparing the cached and non-cached performance on GTmetrix it reduced my page loading time by 25% and I get an on-load page time of under a second. It's worth every penny

Nigel Howarth
Search no further

If you need professional support, excellent speed, easy to use but still powerful caching system, WP ROCKET is for you. Just perfect.

Caelum Natura
WP Rocket produces very measurable…

WP Rocket produces very measurable results to website speed. No question. And you don't need to be a genius to set it up.

MikeB
Skyrocket Your PageSpeed Score
Incredible results, instantly.