How to Choose the Best
Cache Plugin for Elementor
If you want to cut your page loading time, keep an eye on the following elements:
Compatible Caching Plugins
Choose the most reliable solution for your Elementor site
Elementor itself provides information about 5 compatible plugins (W3 Total Cache, WP Fastest Cache, WP Rocket, WP Super Cache and Cache Enabler).
W3 Total Cache
Very popular, but potentially very complicated option. It requires a lot of manual work, so if you are not so familiar with the topic it would be better to choose a simpler solution.
It has a free version, but the only support you can get in that case is the WP Forum.
Pro subscription is available for $99/year. You can also buy in-depth support for $200 – $350.
WP Rocket
WP Rocket has build-in compatibility with Elementor and no configuration is needed. You just have to install it and you are good to go.
It will clear the cache when changes are made in Elementor CSS. Some files are excluded from optimization automatically to avoid issues.
The support team is available whenever you need help. Price from $49/year.
WP Fastest Cache
It is one of the most popular free caching plugins.
Some of the features are available only for PRO users.
Support is available through their support forum on wordpress.org.
WP Super Cache
It's also a popular, free caching plugin that is compatible with Elementor.
WP Super Cache has no premium version.
Only support available is on wordpress.org.
What Makes WP Rocket the Best Performance Plugin for Elementor?
Our powerful plugin gives you everything you need to pass the Core Web Vitals!
100% Compatible with Elementor
WP Rocket has the most extensive compatibility with Elementor.
The cache is cleared intelligently when needed. All required JavaScript/CSS files are excluded when there is a known conflict.
3-Minute Setup | Immediate Results
Install it in a few clicks, relax, and enjoy the speed boost! WP Rocket automatically applies 80% of web performance best practices right upon activation, even if you don't enable any options. No need to touch the code, the default configuration will do its magic.
Of course, if you want, you can customize WP Rocket's functionalities and adapt them to your needs.
Powerful Features
Take advantage of features applied right upon activation such as page and browser caching, and GZIP compression.
Boost your site performance thanks to other advanced features: Delay JavaScript Execution, JavaScript Deferred, Optimize CSS Delivery and Add Missing Image Dimensions, Automatic optimization of the get_refreshed_fragments request.
Excellent Support
When you're stuck on a technical problem, your business ends up suffering as well. But WP Rocket has your back, always.
Our developer and product teams work hard to implement enhancements, fix bugs, and ship constant updates.
Friendly support is also included in the price and is available in different time zones.
Stellar Results In No Time
Check out the scores some of our users gain with WP Rocket and Elementor
Without WP Rocket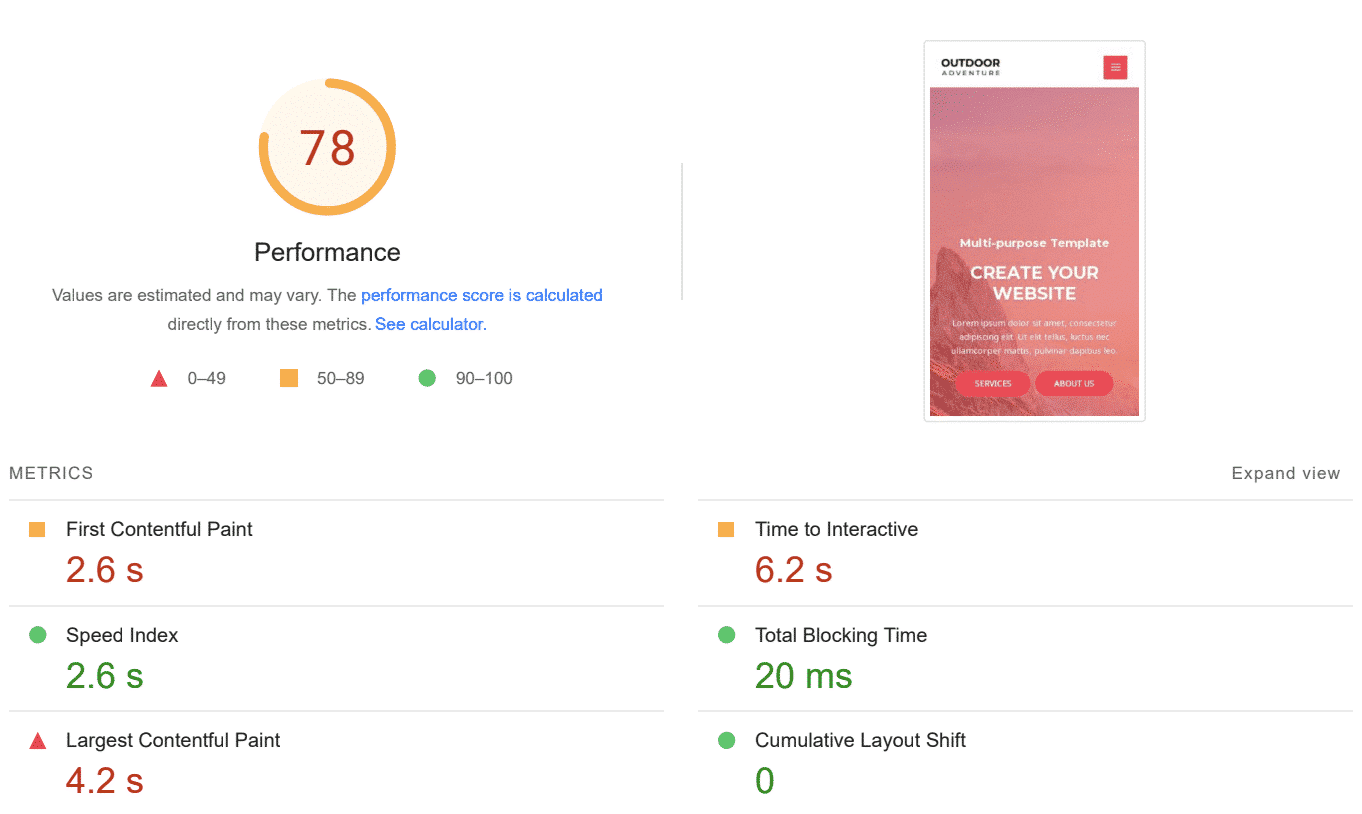 With WP Rocket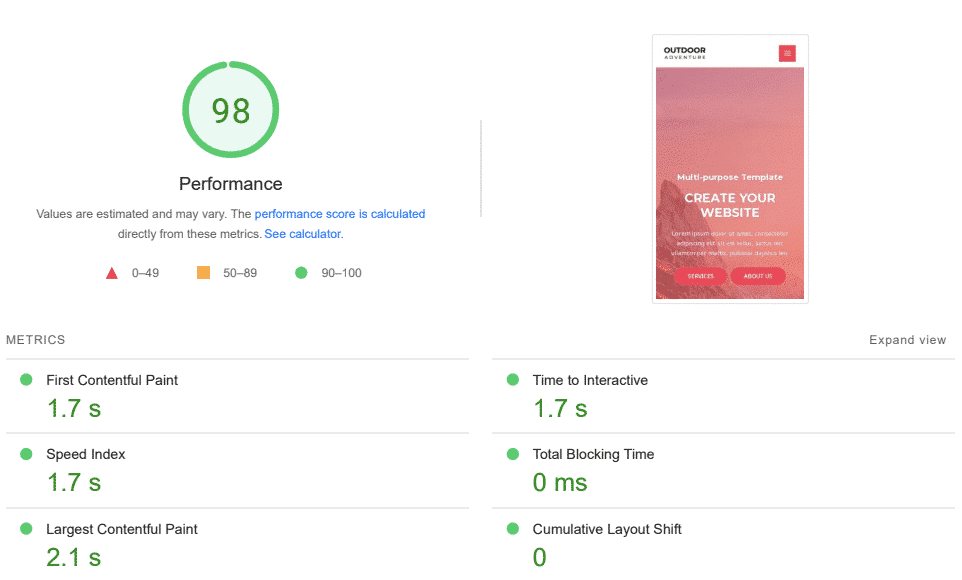 How did we achieve this result and -88% CSS savings?
Very simple! We enabled all WP Rocket features, including two of the most powerful ones:
– Remove Unused CSS
– Delay JS execution
Fixing the CSS and JS issues makes a big difference to improve your site speed.
And the entire process takes just a couple of clicks!
-88%
CSS before: 924 KB
CSS after: 113 KB
6 Reasons to Choose WP Rocket
WP Rocket is constantly recommended as the best cache plugin by WordPress experts. Let's summarize our favorite reasons to choose WP Rocket.
100% compatibility with Elementor
The easiest setup (3 minutes)
Improved performance results
Unique WP Rocket features
Excellent customer support
Constant updates and improvements
---
The Most Common Questions
Take a look at the most popular questions about WP Rocket and Elementor.
It is very likely that we already have an answer for you!
What happens if I switch from another plugin to WP Rocket?
You should simply deactivate the previous plugin and activate WP Rocket.
91% of our users switched from another plugin to WP Rocket, so there is no reason to worry about it.
Is there any risk of breaking my Elementor site if I use WP Rocket?
WP Rocket has automatic exclusions which should prevent breaking your Elementor website. You also have the possibility to manually add any CSS/JS file to the exclusion list, in case there is some issue.
What happens to the Elementor cache when you enable WP Rocket?
Elementor doesn't have a page cache.
A Better Performance Starts Here
You can choose between 3 license types
100% Money Back Guarantee
Although we don't think you'll ever want one, we'll gladly provide a refund if you request it within 14 days of your purchase.
Don't Just Take Our Word For It
91%* of our customers have switched from free caching plugins to WP Rocket!
I get great results using WP Rocket

I get great results using WP Rocket. I build websites with WordPress, Elementor Pro and Hello Elementor theme and it always helps get fast web sites. Thanks.

Robert Scozzari
WP Rocket for every WordPress site

That is my motto. I used the WP Rocket almost all of my WordPress website and it is truly speed up my sites. Compatible most of other frameworks like the Elementor side builder or The7 theme.

István
Easy caching plugin

Easy caching plugin, works great in combination with the Elementor pagebuilder.

cscheltinga
Skyrocket Your PageSpeed Score
Incredible results, instantly.