Do you want to know how to improve the SEO performance of your WordPress site? SEO stands for "Search Engine Optimization" and includes a number of optimization techniques used to improve the position of a website on the results pages of search engines (SERPs). A site is considered well-optimized if it appears in the first positions of a search engine according to specific user queries.
To show you how important it is for a website to appear in the first results on Google, I'm sharing the research from Sistrix that analyzed over 80 million keywords and billions of search results to understand how users engage with SERPs. They found that almost half of internet users click on the first or second result to find the information they seek.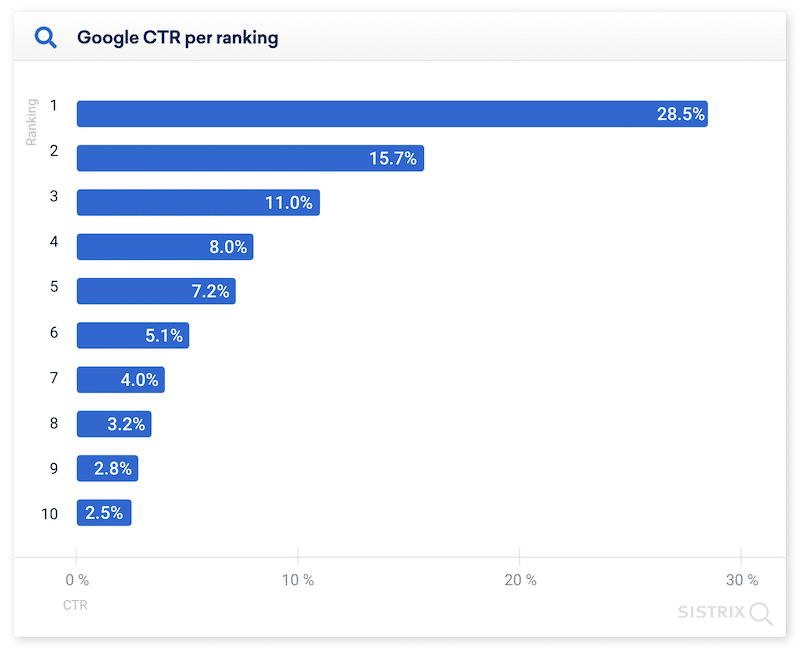 So, is your website optimized to be found by potential users? Let's find out how to check its current status and how to improve the SEO performance of your WordPress website with 11 actionable tips.
13 Ways to Improve SEO on Your WordPress Website
There are two types of action you can take to improve SEO on your WordPress: the first part happens on a technical level, while the second one is more about content optimization with on-page and off-page SEO. In a nutshell, this is how SEO works: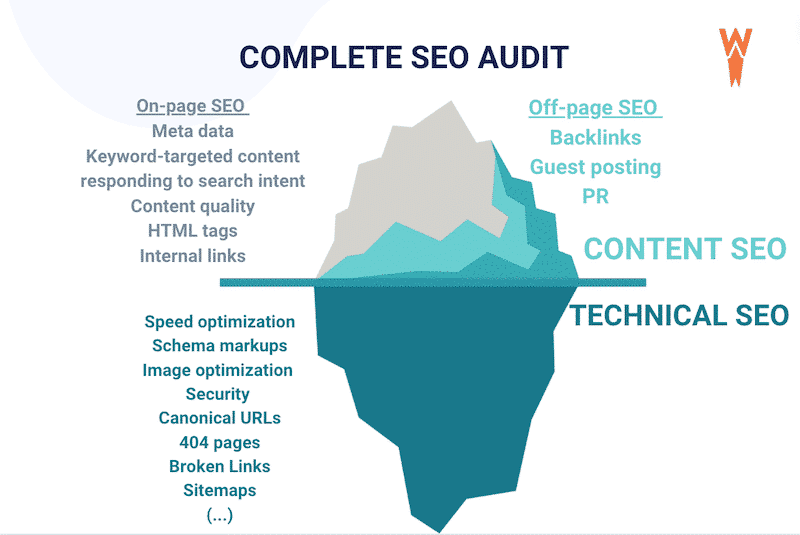 ⚙️Technical SEO: optimization techniques that improve search engine ranking by making your site easy for search engines to crawl, index, and understand.

🖊️Content SEO: covers on-page and off-page optimization techniques. It's about what you write and how you structure that content on your WordPress site.
Before starting any optimizations, it's crucial to understand where you are starting from. That's why the first step towards improving SEO should be to audit your WordPress site.
1. Run an SEO Audit (Content + Technical Audit)
An SEO audit is the first step to check and identify any SEO issues that may prevent your website from performing at its best from an SEO standpoint. You can easily follow your website's performance on Google, Bing, or any other search engine and identify areas that need improvement.
To run a complete SEO audit, you will need tools that can analyze your content as well as the technical setup of your site.
✅ Online SEO tools (crawling, website analysis, and keywords research)
Screaming Frog, Sitebulb, and Botify – they are website crawlers that analyze your website deeply and help you identify SEO technical issues that may affect your organic visibility. SEMRush and Ahrefs– are both advanced SEO tools that provide a comprehensive audit by checking how your WordPress site is performing. They give tips to improve your site in some crucial SEO areas. They are helpful in auditing and analyzing your website and competitors from different aspects: keywords, content ideas, backlinks, and ranking.
Google Search Console – a web service created by Google that allows you to check the indexing status of your site, the search queries, and crawling errors. It identifies the technical issues that may prevent websites from being visible at their best. From Search Console, you can keep track of the performance related to the Page Experience (part of Google's ranking algorithm) and the Core Web Vitals.
The 3 Core Web Vitals are important for SEO because Google made the Page Experience an official ranking factor.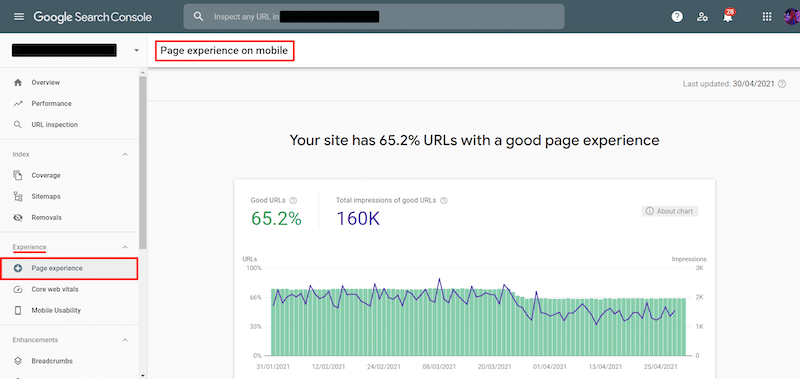 ✅WordPress plugins you can use to run your SEO audit:
Rank Math, Yoast, and All-in-one-SEO – probably the most popular WordPress plugins that help you optimize your site's content and keywords. They perform a complete SEO audit of your website and generate a detailed report with the areas of improvement on both the content and technical levels.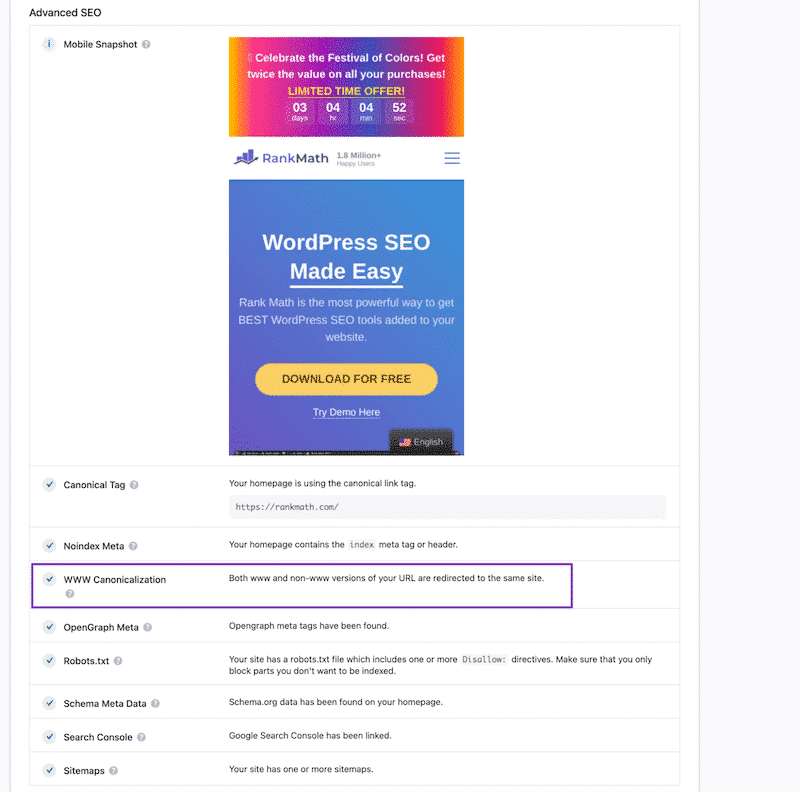 After running your SEO audit, it will be easy to identify and fix the areas of improvement. You'll know what to optimize in your content and adjust on a technical level. The following list provides some useful tips to keep in mind to improve your ranking on Google.
2. Check What's Indexable
Your page is considered "indexed by Google" if it can be accessed and crawled by the "Googlebot" (Google's crawler). The bot analyzes the structure, the content, and the topic of the page stored in the Google index. If the pages can be indexed, they'll be shown in Google search results. That's why you should ensure that all your relevant and important pages are indexable. You should also define the pages you don't want to be indexed for specific reasons, such as those you want to hide from users (forum discussion, thank you page, landing pages for ads.).
How Do I Check If Search Engines Index All Pages?
You can use the Google Search Console tool to check if your pages are indexed. It comes with an URL Inspection tool that tells you whether a page can be indexable.
For example, Ahrefs checked if one of their articles was indexable using Google Search Console, and they found out that it was, as you can see in the message below:

How Do I Set a Page to Noindex in WordPress?
To exclude a page from being indexed by Google, you have to include the noindex rule on the page as a <meta> tag or as an HTTP response header.
✅You can also use an SEO WordPress plugin because most of them have the option to noindex a specific page.
3. Redirect 404 Pages
404 errors happen when a user or a bot tries to access a page that does not exist on a domain. It can happen because the URL does not exist at all or because the page and its content has been removed. In this case, you should redirect the 404 page, especially if it contains links to other relevant pages on your website – otherwise, their traffic may be affected, as well as the overall internal linking profile.
It's recommended to redirect 404 pages toward an existing page through a 301 (permanent) redirect. The best practice is redirecting the page toward similar content; otherwise the home page will be your best choice. There are several options to redirect 404 pages on WordPress:
✅ The manual way – redirect all 404 pages to the homepage.
Check if your theme has a 404.php file.
Create a new file in your WordPress theme folder or edit this file instead using a file manager tool like Filezilla.
Once you're connected, add the following code as the first line in your 404.php file:

Don't forget to save the 404.php file and reupload it to your theme directory.
✅ If you are uncomfortable editing the code, you can use one of the WordPress plugins below to add the redirection:
404 to Homepage – the plugin works out-of-the-box. It will redirect any link that does not exist to the homepage.
Redirection – you can use it to set up a couple of redirects to a handful of outdated pages.
4. Create an XML Sitemap
An efficient XML sitemap acts as a map of your WordPress site that guides Google into all your most relevant pages. XML sitemaps are good for SEO because they allow search engines to find your most important pages quickly and let them know that some content has been updated.
All pages should be included except for the pages that do not need to be crawled by Google, such as a "thank you" page for any users subscribing to the newsletter of your e-commerce site.
We recommend using a WordPress plugin to create your sitemap. It will help search engines index your website content and tell them which pages and files are important to your site. For example, you can use a plugin like Sitemap Generator for Google.
✅ Sitemap Generator for Google – this plugin improves your SEO rankings by creating page, news, video, HTML, and RSS sitemaps.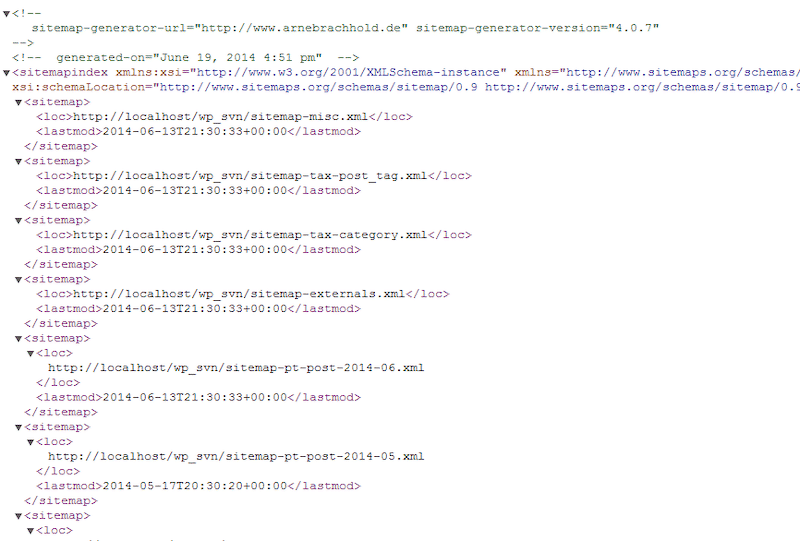 5. Improve Performance and Optimize Your Images
Page speed is a direct ranking factor for SEO because Google rewards fast sites over slow ones (including performance on mobile). Google's Page Experience, the latest SEO ranking factor, includes the Core Web Vitals, a set of specific factors that define the web page's overall user experience. You can audit the performance of your WordPress site using Lighthouse on PageSpeed Insights. Most of the time, the main issues that slow down a site are poor code optimization, high server response time, too many render-blocking elements, unoptimized images, and lack of caching.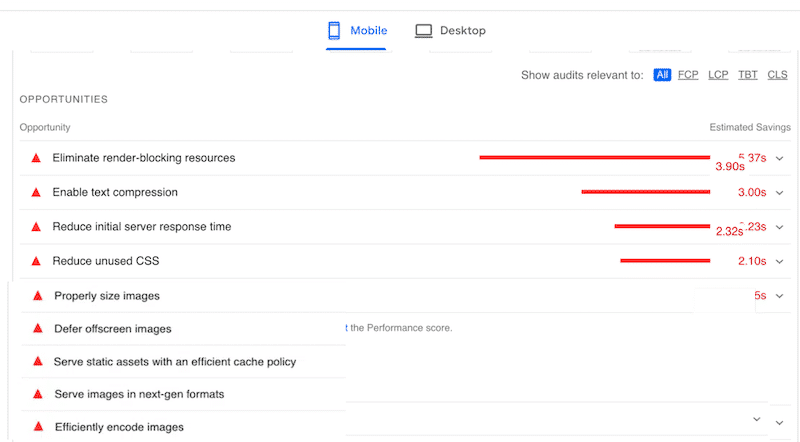 To improve the speed and optimize the SEO of your WordPress site, you can use a few plugins that will do the heavy lifting for you. Here's the toolbox you can use to improve your website speed (and, as a correlation, your SEO performance):
✅ WP Rocket – one of the best caching plugins that help you improve your Core Web Vitals and increase the speed of your WordPress site. WP Rocket automatically implements caching, text compression and allows you to defer and delay JS, remove unused CSS, implement lazy loading, and much more.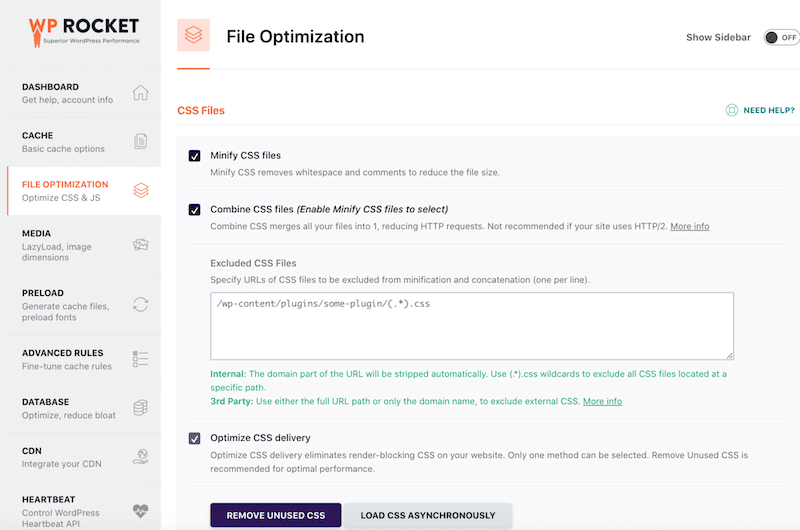 WP Rocket is recommended by GTmetrix if you need to improve your server response time, optimize your code, and implement caching and lazy loading.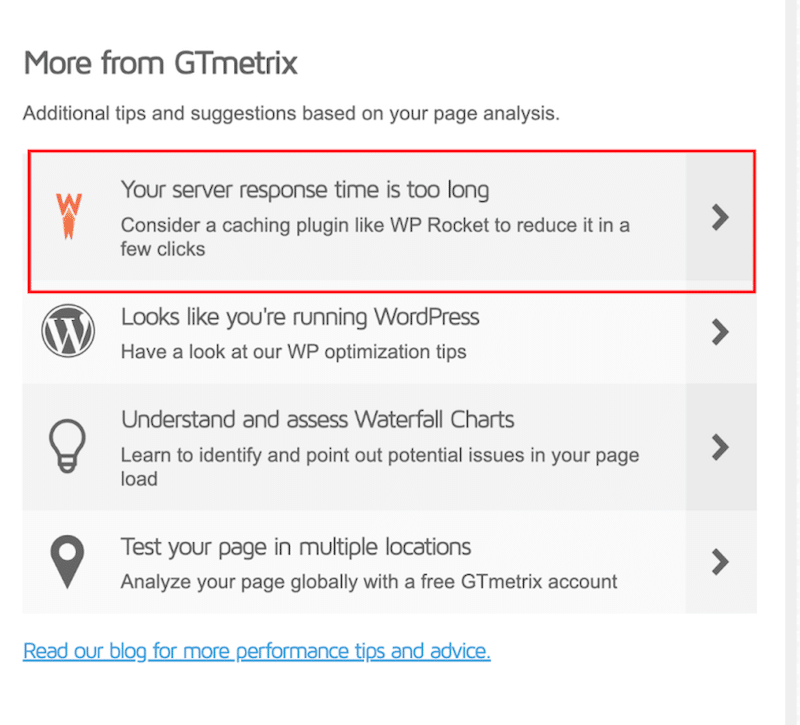 ✅ RocketCDN – a powerful and easy-to-use CDN that comes with a free WordPress plugin and does all the technical setup for you.
✅ Imagify – to optimize and compress your images without compromising on quality. Imagify has a smart compression mode that allows you to significantly reduce your image's file size without impacting its visual aspect.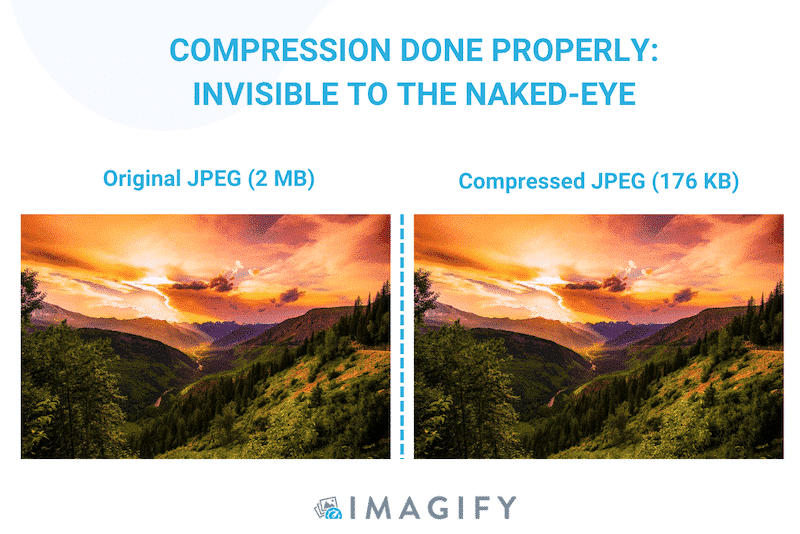 6. Use a Responsive/Mobile-Friendly WordPress Theme
Responsive design affects your SEO, and mobile-friendly websites tend to load faster than those that are not. Amongst other SEO factors, mobile-friendliness can help give you a boost in search engine results.
Every page builder on the market (Elementor, Divi, The WPBakery Page Builder, and more) allow you to design your site on mobile, so any themes that support them are a good match. To test if your theme is responsive, you can simply try it on your mobile device or follow a few techniques:
✅ Mobile Optimization Test with Google – it explores the mobile-friendliness of your website.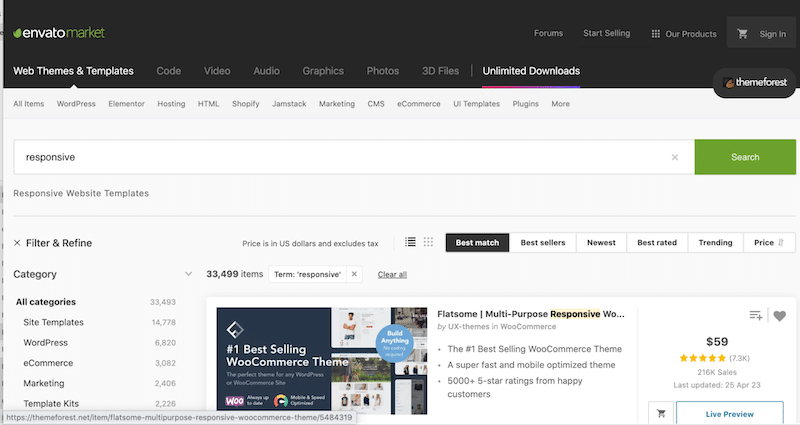 7. Use Categories and Tags Properly in WordPress
Categories and tags are the two main taxonomies that WordPress provides to organize the content of your website or blog. Categories are useful for improving your search engine optimization because they help search engines understand your website structure and content.
They are like the "table of contents" for a blog or website, contributing to easy information architecture.
Tags are similar to the index at the end of a book. They are more specific keywords describing the content. For example, a category could be "hotel" with the following tags associated with it: "family-friendly", "sea-view", or "swimming pool". The purpose of tags is to help link posts with related content.
| | |
| --- | --- |
| Example of categories | Example of tags |
| | |
As an example, TripAdvisor uses categories to get more relevant traffic by creating content resonating with users' needs. On top, most of the users would click on the article because the title in the first place matches their search intent.

8. Use SEO-Friendly Permalinks
The URL should explain what's on the page or the post so they're easy to read by users and search engine bots.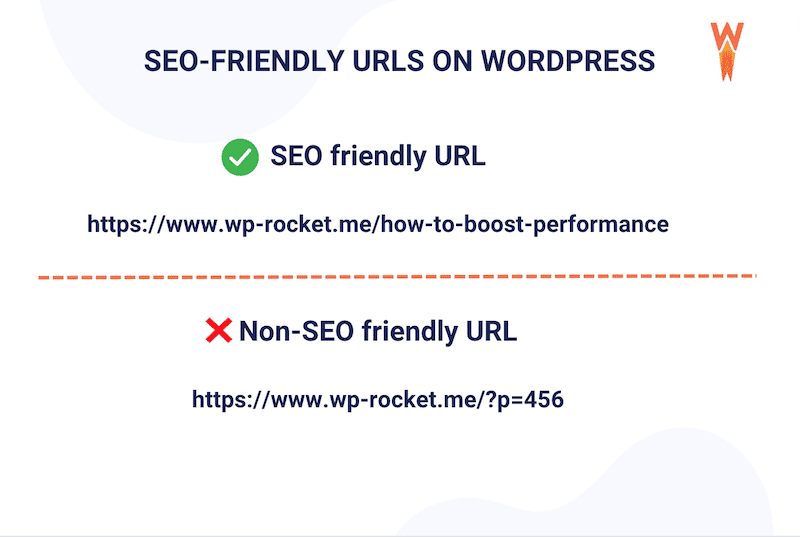 To define the best SEO-friendly URL structure for your permalinks and archives, go to Settings > Permalinks > Post name.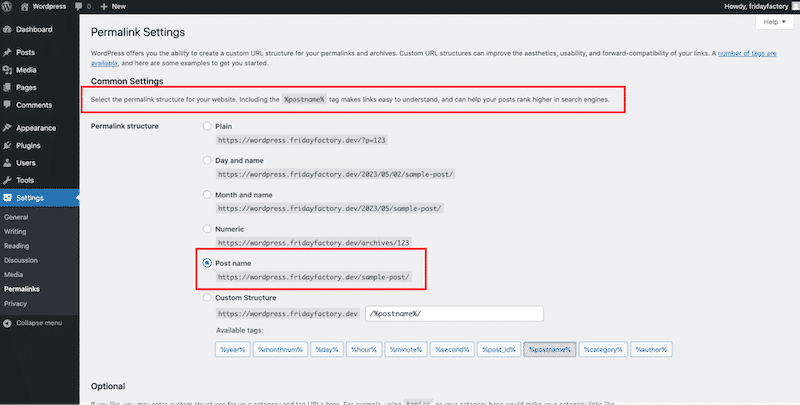 🏗️ Simple and easy-to-understand URLs are the best SEO-friendly ones.
9. Take Advantage of WordPress Comments
Genuine (spam-free) comments are a great indication of user engagement on your WordPress site. An engaged community means that there is traffic coming to your site, many links pointing to it, and as a result, an improved SEO.
💡Tip: If you have a post with a long thread of comments, we recommend you split them into several pages to avoid performance (and SEO) issues.
10. Enable Breadcrumbs
Breadcrumbs are a powerful way to let users understand where they are on a website. They also help search engines crawl the content, and understand the information architecture and the hierarchy of your WordPress site.
Here's an example of breadcrumbs:

✅ Use a plugin like Yoast SEO to set up breadcrumbs. All you need to do is add the block to the post or the page of your choice by going to Yoast SEO > Settings > Breadcrumbs.
11. Improve Internal Linking
Internal linking means linking one page from another on your WordPress site. Google navigates through those links to understand the structure of your website and how pages are connected to each other, and then display the most accurate search results. In other words, links are a key part of your site architecture.
When adding links, ensure the anchor texts look natural in your copy. Don't use the same keywords every time.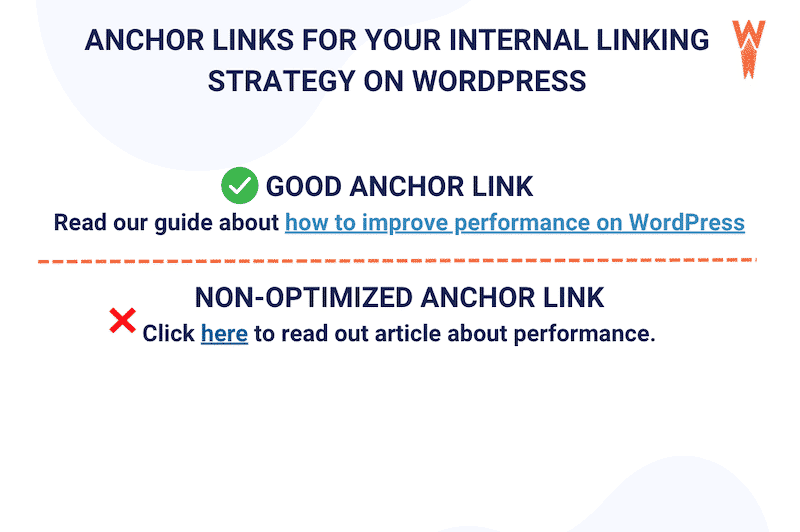 ✅ Audit internal links with the Google Search Console and use a WordPress plugin like Internal Link Juicer to improve your internal linking strategy. The plugin enhances your user experience (UX) by highlighting the right content for the context.
✅ A crawling tool will also help to understand the internal linking profile and improve the link juice between pages.
💡Tip: If you just publish a new post or page: Use Semrush (for example) to check your best-performing page SEO-wiseTry to naturally add internal links from those high-authority pages to the new post.
12. Have an SEO Content Strategy
An SEO strategy is the process of organizing a website's content by relevant topics to improve the ranking position in the search results. The ultimate goal is to optimize your WordPress site content-wise to gain organic traffic from search engines. You can base the strategy on three major axes:
I. Information architecture
It means creating an easy and clear structure that includes a straightforward hierarchy and navigation through categories and pages so that both users and search engines can understand what the website is about and find the relevant information according to their needs.
II. Keyword research
It's the process of finding search terms that match with user search intents (e.g., "red maxi dress"). It helps you find better content ideas and match users' wants and needs. As a result, you get to create highly engaging content and drive more qualified traffic to your site.
✅Recommended tools to conduct keyword research:
Semrush – to uncover the best national and local keywords and analyze how your competitors rank for a specific request.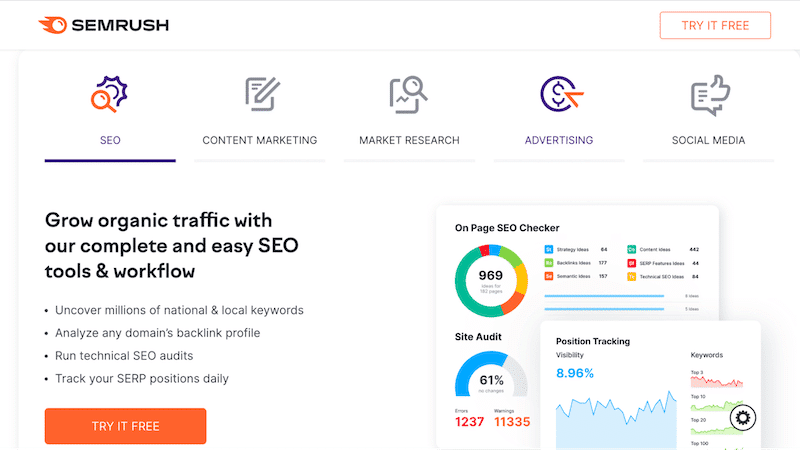 Ahrefs – another powerful tool that shows you how a specific domain is performing. For instance, this includes the total number of backlinks, referring domains, content review, and organic keywords.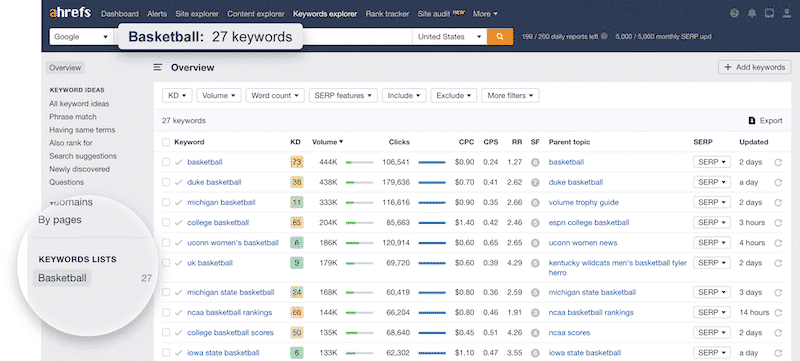 💡By researching the most appropriate target keywords, you increase your chance to rank well in search engines for a specific topic.
III. The pillar page strategy
The main idea of the pillar topic strategy is to have a pillar page that focuses on a specific topic and then cluster articles around it, linking to the main page and the other way around. Below, you can see an example of a Pillar Page (Core Web Vitals) and several cluster pages that are linked together: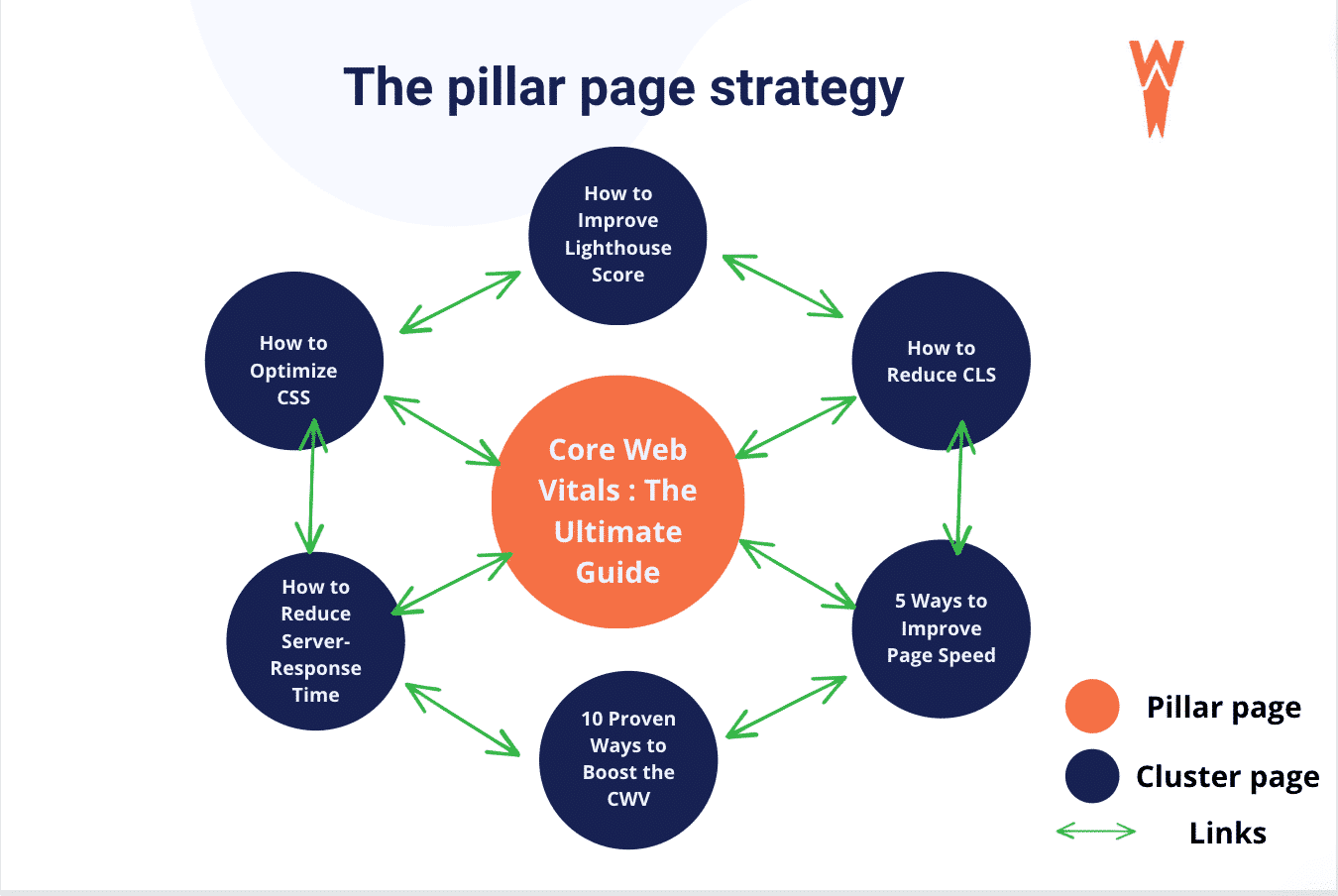 13. On-Page Optimization With an SEO WordPress Plugin (Bonus: 2 Examples)
On-page optimization (or on-page SEO) refers to all the techniques that can be applied directly to your WordPress site to improve its position in search engine rankings. As mentioned in this article, this includes improving the content of an article, the meta description, the title tags, the post excerpts, and having a better internal linking strategy.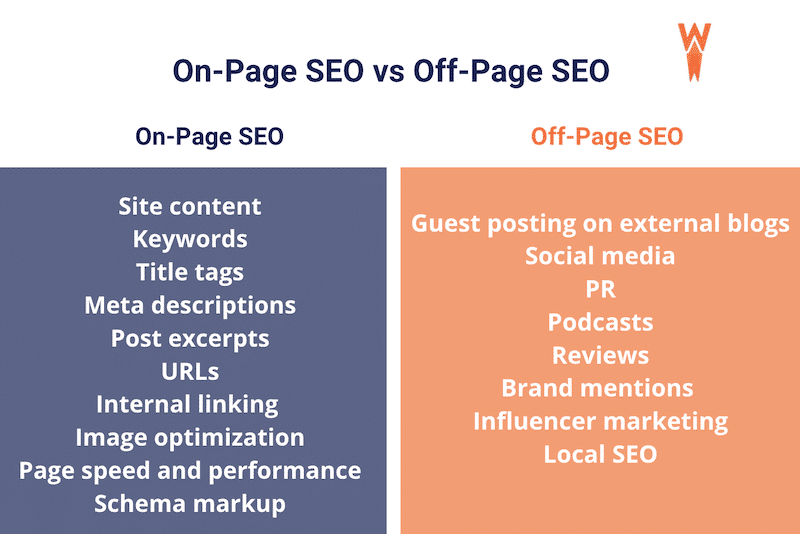 ⚙️ An SEO WordPress plugin audits your site, but it also allows you to apply the necessary changes to reach a better on-page SEO.
✅ The easiest way to perform on-page SEO is to use a WordPress plugin like RankMath, Yoast, and AIO SEO. They offer similar features when optimizing your page. Let's see a few examples below.
With RankMath, you need to go to the General tab, where you can see some basic SEO recommendations, such as the focus keyword, the title tag, the meta description, and so on. Let's focus on the title tags (it's crucial to optimize them as they play an essential role in improving organic ranking). RankMath highlights the main keyword that you need to include in the title tag. In our example, the keyword is "hotels":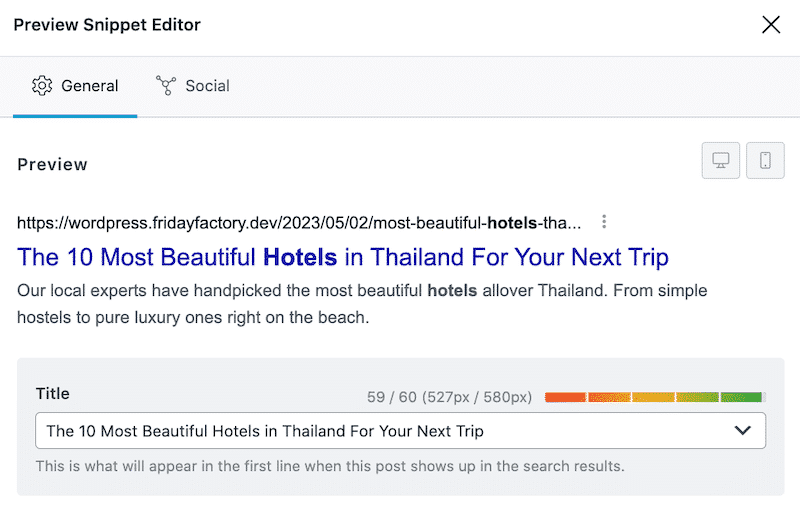 Once you finish the Basic SEO tab, you can continue to fix the audit and go through each recommendation about the content readability and the more advanced suggestions.
Similarly, you can optimize your title tag with Yoast SEO. Navigate to the page or post of your choice, then scroll down to the on-page SEO section and add your title tag as shown below: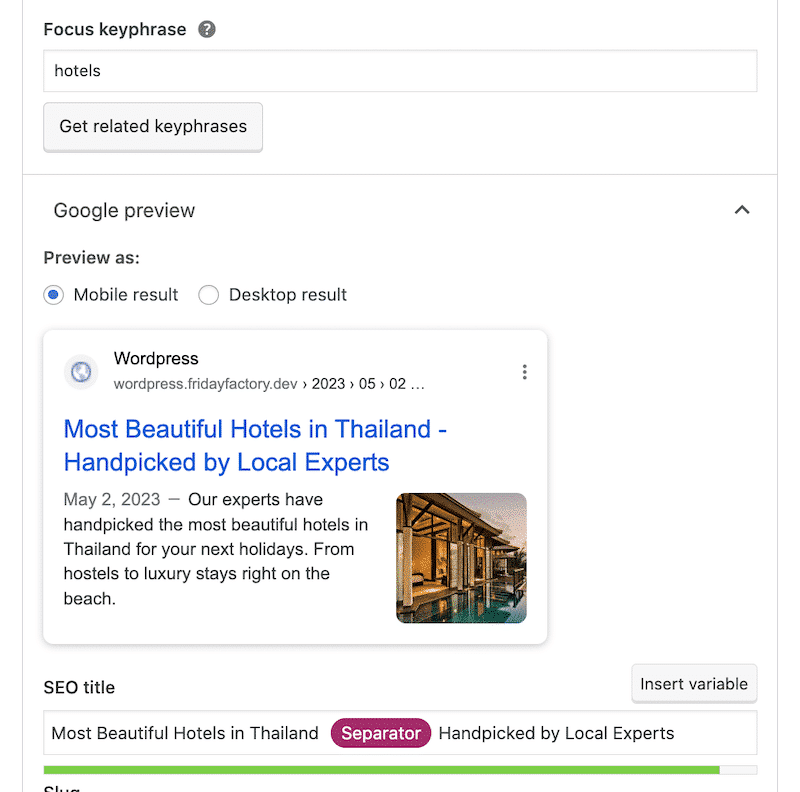 📖 Want to start your on-page optimization? We've listed the 10 best SEO plugins for your WordPress site.
Wrapping up
You have seen in this article that most SEO optimization tips are easy to implement if you have the right tools. This involves several techniques, from optimizing on-page content to a more technical approach.
Here are the main highlights you should remember when starting your SEO journey on WordPress:
Keep auditing your WordPress site with a website crawler and an SEO plugin like Rank Math or Yoast SEO
Check all your important pages can be crawlable and indexed by search engines
Make your content easy to crawl for search engines (use a sitemap, breadcrumbs, clear URLs, categories, and tags).
Conduct thorough keywords research
Create relevant and original content
Optimize your images with a plugin like Imagify
Improve website speed and performance with a plugin like WP Rocket
We hope this article helped you to understand the efforts to put into your SEO strategy for WordPress. Do you want to rank better on Google? Start optimizing your website today by following our tips!
---