Good News!
We have created a brand new easy-to-use "My Account" page where you can:
Upgrade and renew your licence in one click.
Check your licence expiration date.
View and remove your websites.
Download the latest version of WP Rocket.
Send us a message.
This page eases and clarifies all post-order steps 🙂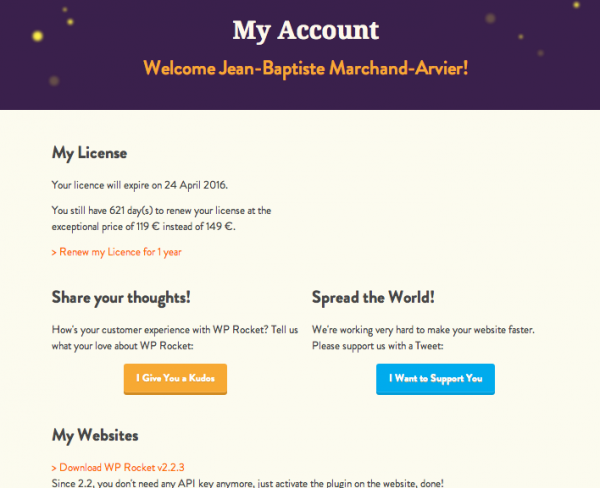 Another good news : WP Rocket 2.2.3 is out and available for everyone (even former clients)
Since the version 2.2 of WP Rocket, hand validation of each website is no longer required. The validation process is automatic. Simply activate WP Rocket and let the magic of global instant validation happens.
To make sure everyone can enjoy the benefits of automatic validation, the latest version (2.2.3) has been made available for all our customers (including expired licences).
The 2.2.3 version of WP Rocket fixes a bug with Polylang plugin.
---