DareBoost is an online tool allowing to analyze performance and quality of any website. A few months ago we published an article about this service.
You can now use Dareboost directly from your WordPress dashboard, through the Performance Tester plugin.
This way you can, at any time, launch an analysis of the home page of your website. When you change something on your WordPress (adding a new plugin, editing your theme template, etc.), ensure of the impacts, both on the technical quality and the loading time of your website.
Here are some screenshots of the plugin:

Within the horizontal admin bar, you will see a new link, allowing you to trigger a diagnosis of your WordPress with one click only.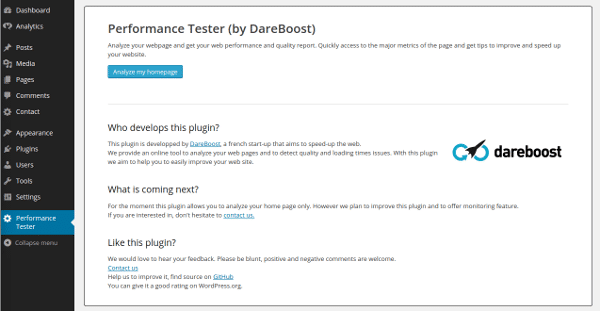 The plugin is also reachable from the sidebar of your WordPress administration. DareBoost encourages you to suggest changes or to contribute directly to the plugin on Github.
A few seconds after triggering a analysis, the plugin provides a report giving you an overview, with an overall score on the quality and performance, the measured loading time and weight.
There improvement priorities are directly shown, and you can at any time access to the full report on DareBoost.com (for free ­ you must register to access customized guidelines)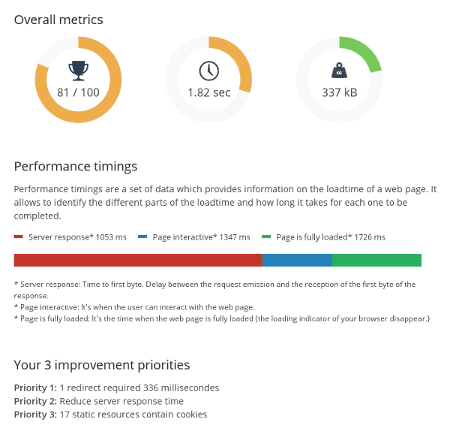 DareBoost announced this plugin as a first step, a first simple version which will be followed up by many changes!
---