Your WordPress website may be unique to each user, and it's not a fantasy, yet it sounds like this. To make the site personalized for any visitor, you do not need to create plenty of versions; it is enough to use dynamic content.
In this article, I will tell you about the concept of dynamic content and its difference from static content, explain some examples of using dynamic content on various platforms, and mention several WordPress plugins you can use to make your website dynamic.
What Is Dynamic Content?
In the first place, to understand the essence of dynamic content, you first need to understand the static one. Remember the oldest sites you visited: most likely, they did not even adapt to the screen width, and when reading, you had to scroll sideways. The content of such pages also did not change in any way — one text, one image for absolutely all visitors, like a painting in a museum. Roughly said, this is static content.
Dynamic content is changing and adapting. The same web page will look different for various users if dynamic content is configured on the site. The displayed content may depend on two major groups of factors:
characteristics of the user — gender, age, date of birth, geographical location;
user actions on the site, for example — history of views and purchases.
Benefits of Dynamic Content
In most cases, it's easier to maintain a website with static content. But the one-for-all option is no longer working. The more general your content is, the less likely it will be interesting for a large audience.
And, by the way, dynamic content increases your chances throughout the sales seasons — at first, entices the visitors, quickly offers them what they might need, and forms a loyal customer in the end.
Provoke Interest and Retain The User
Netflix, which produces and distributes movies and TV shows, cares a lot about personalization. This strategy is based on user behavior. According to statistics, only 20% of the service audience look for the desired video through the search bar; the remaining 80% choose a video from the recommendations. At the same time, the average user spends up to 90 seconds choosing the movie and manages to view descriptions for 10-20 films or series. Then they lose interest and leave.
So, recommendations need to be selected from the interests of each particular user. Netflix created a whole system of dynamic content algorithms, which changes recommendations after each visitor's inquiry. The company said that this turned out to be very profitable: suggestions save $1 billion every year. So, if you are a Netflix fan, you can feel the power of dynamic content by yourself when today after work, you get back to your favorite shows and personalized dashboard.
Increase Clicks and Sales Conversions
Imagine that you get to a clothing store, where things are not sorted in any way, and you have to dig for several hours to find your size. Next to this store is another one, where a selection of clothes of the right size, style, purpose, and the color is presented. I believe you will prefer the second store to find and buy something.
Here is the same situation with static and dynamic content. If you offer non-personalized and unstructured content to the users, they will quickly get tired of digging into it and leave. If you immediately form personal offers based on the data and viewing history, the users are more likely to buy something, come back, and stay.
Dynamic content is all about personalization. It has the great potential to convert-optimize, as the statistics show: 74% of visitors feel frustrated when website content is not personalized. Also, the latest Accenture study shows that dynamically curating experiences for every customer positively influence sales: 91% of consumers choose to buy from the brands remembering their preferences and providing the most relevant offers. The statistics clearly show how dynamic content can boost sales and contribute to your eCommerce activity.
So, the thought is quite simple: everyone likes an individual approach. Dynamic content is the most convenient way to provide one.
Form Loyalty
Loyalty definitely follows from the previous statement. It's nice when others know what you like or what you want right now without too many words. Dynamic content will help you achieve this effect on your website: you will offer users the right and interesting content at the moment.
A personalized attitude helps a person feel special, which is always pleasant. Together with a good product and customer service of high quality, this will help to form a loyal customer of your brand.
A Few Words About Dynamic Content vs SEO
The robust implementation of dynamic content technology causes concern on how search engines react to it. The developers who just started using dynamic content are very worried about the actions of search engines about several versions of the same page. Some even think this method is cloaking — a situation where users and robots of search engines see the different page content.
In fact, dynamic content does not harm positions in organic results. When crawlers scan the page, they will see the standard version without a list of keywords and other manipulations. The users will have slightly different content, but the "framework" will remain the same.
The troubles with ranking occur if robots see duplicated content, i.e., when 5-15 pages differ slightly and correspond to one global intent. In this case, positions may fall, one page will remain in the results, and the rest will be recognized as non-canonical.
Even if you run A/B testing and show the visitors different page versions to determine the option with the best conversion, there will be no sanctions. You can close them from indexing or deny crawlers access through the .htaccess configuration file.
Dynamic Content Examples
Personalized Content
The content based on user preferences and activity is actively created by giant corporations such as Amazon, mentioned Netflix, etc. For example, Booking.com remembers your latest searches and propose the destinations based on your current geographical location: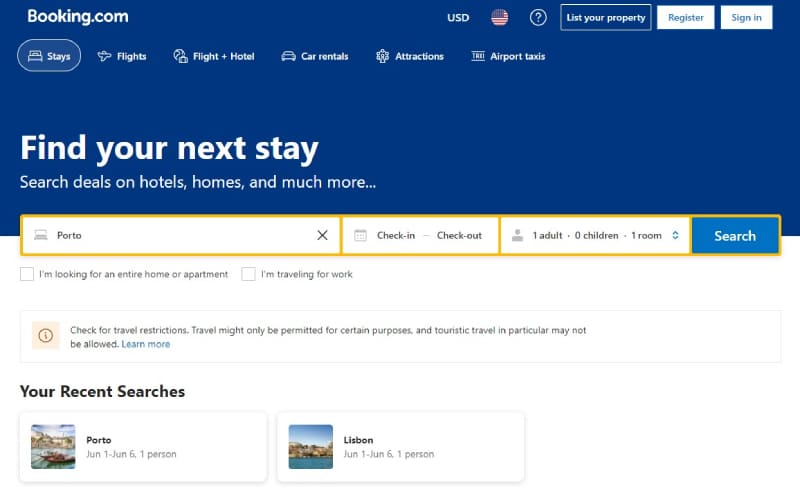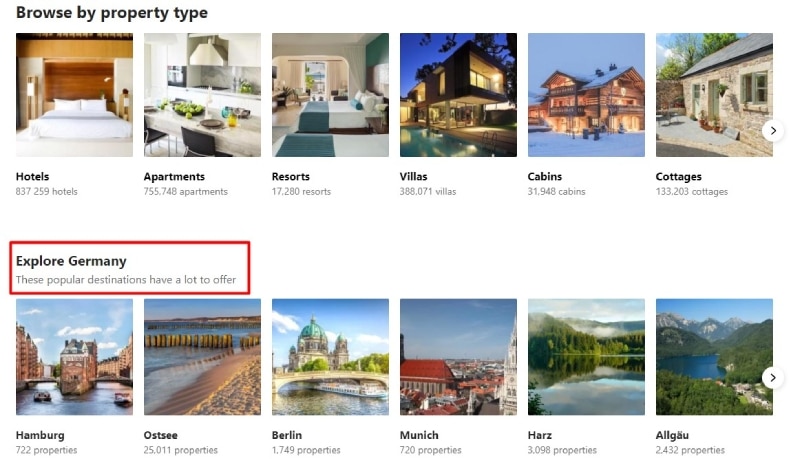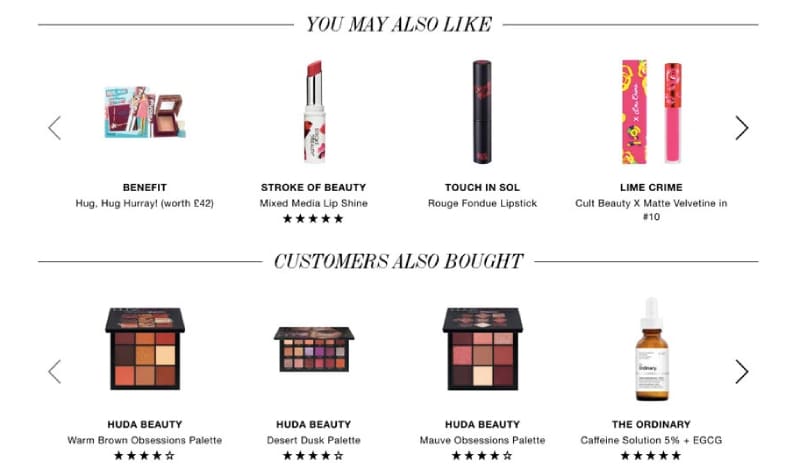 Most sites display the same content for all visitors, regardless of what they look for and how they hit the page. On the one hand, they want to reach the maximum number of visitors, but in the end, they are not the most popular for users.
Dynamic Banners and Ads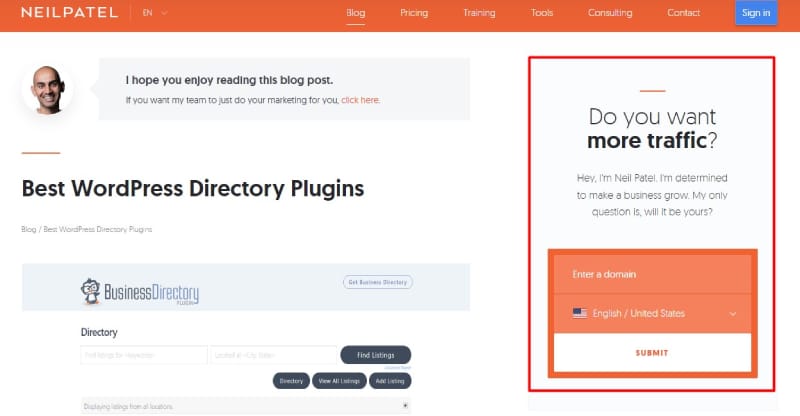 Dynamic banners (ads) are another way to attract user attention on your site or on third-party resources. Dynamic banners are used to retain the customer too and serve as a reminder. The image on them can usually be polished, and then click the "go to site" button. Such pop-up blocks can be considered a good alternative to text or a static banner.
Dynamic Call To Action
The buttons that provoke the user to take action must be embedded in any site. They are also called the CTA form. For example, on the website of a public organization, these are the "Help" or "Subscribe to the newsletter" buttons.
All the user's actions (information about what buttons they used on your site) will be useful for generating dynamic content.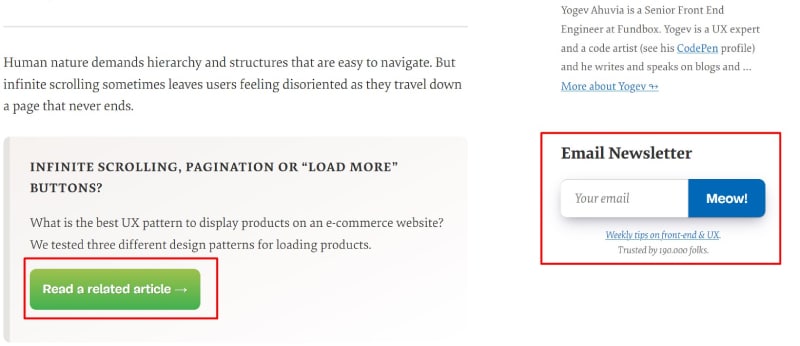 For example, if the reader has already signed up for your newsletter, then they do not need to duplicate the subscription call when they visit the site; it is pointless and unproductive. On the contrary, you should invite the user to perform another action and involve them even more.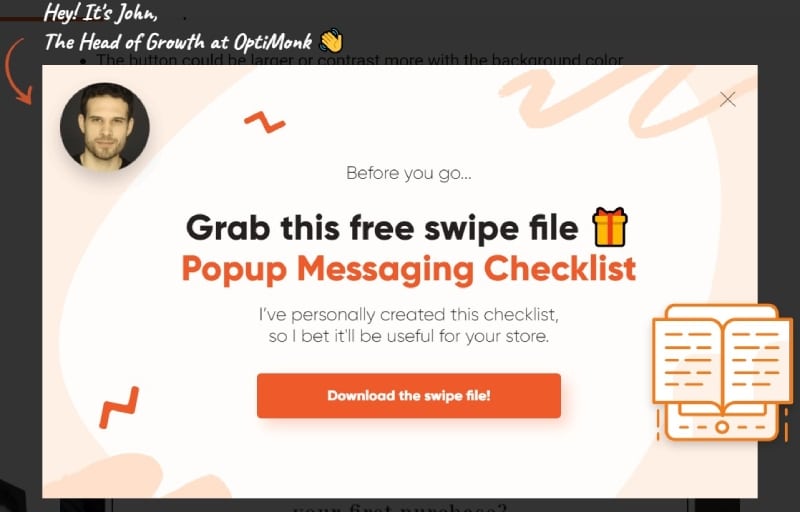 It is another type of dynamic content that can be called a targeted message to the user. For example, the content of a page may vary depending on where the visitor came from. Let's say when you go to the site, you can see a banner with information about the event, which will soon be held in his city, announce the sale, or give your visitors a free present.
Top 3 WordPress Dynamic Content Plugins
Now, I will jump to a short list of WordPress dynamic content plugins for you, guys, to catch the idea and start with something.
JetEngine by Crocoblock is a dynamic content plugin for creating complex websites with elaborated structure. Using it, you can implement dynamic functions and design everything cost-effectively without any coding knowledge. It is compatible both with Elementor and Gutenberg.
The basic features are Custom Post Types, custom fields, taxonomies, relations, Custom Content Types, and other functionality you set on the backend.
Also, it allows you to personalize the content and make it user-friendly. You can:
Provide Favorites and Wishlist functionality
Allow making Bookmarks
Creating Comparisons
Inserting Recent
Related items blocks
Сonfigure dynamic visibility
The price starts from $26/year for one website. Crocoblock also provides a 30-day money-back guarantee.
Dynamic WordPress Website Tutorial with JetEngine and Elementor Pro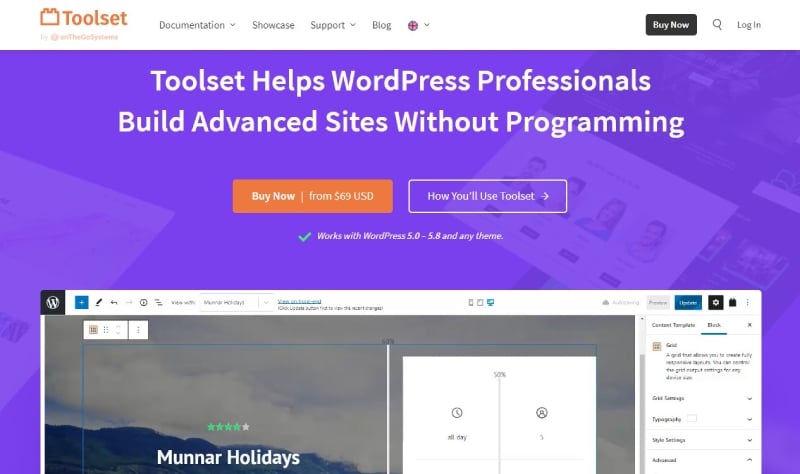 The Toolset is another plugin you can use to add dynamic content in Gutenberg and Elementor, using dynamic blocks or widgets.
With Toolset, you can create:
Custom post types
Meta boxes
Configure taxonomies
Relations
Toolset provides a convenient drag-n-drop builder, so no coding skills are required as well. Implement a review and commenting system, make the product prices dynamic, display the rental options on the map, etc.
The price starts from $69 per year (one site).
Build Dynamic Sites with WordPress Block Editor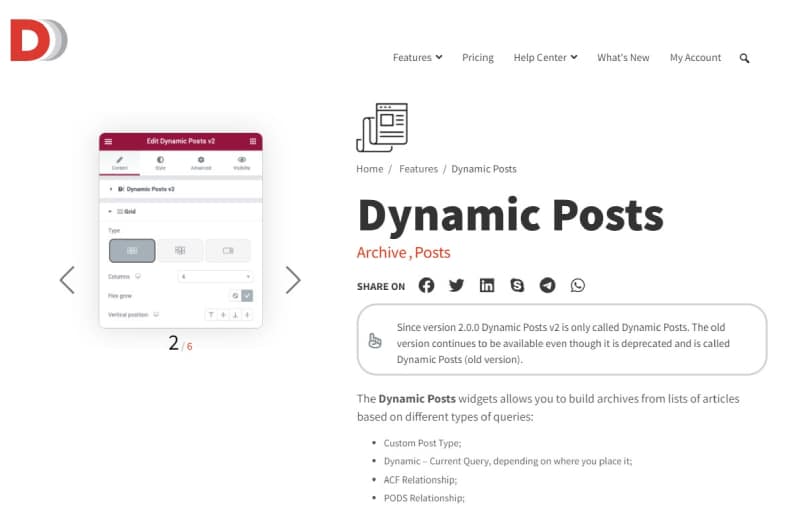 Dynamic Content for Elementor enhances the dynamic possibilities of the visual builder. It features a set of widgets and extensions that helps to display dynamic content. It is compatible with WooCommerce, WPML, Toolset, Pods, and many other WordPress solutions.
Also, the plugin provides visibility control for Elementor — you can apply the necessary settings and configure visibility for any widget, hide or display content on any page, set conditional fields, etc.
The price starts from €59 per year. Dynamic.OOO also provides a 30-day money-back guarantee.
Dynamic Content for Elementor Review – Unique & Powerful Widgets
Wrapping Up
So, now you know: dynamic content adapts to the users' interests, showing them various images, generating calls to action, and changing the content following the behavior.
Personalized content attracts more visitors' attention and raises their engagement level. Implement dynamic content so your customers are more comfortable while using your platform.
It is as easy as an apple pie with WordPress dynamic content plugins I mentioned above, but you can always research and find other alternatives.
---