Today's consumers are always online and on-the-go. As lifestyles become quicker and more mobile, people want to get the most out of every part of their lives – including online shopping.
It doesn't matter if you're considering starting a new WooCommerce store or are already the owner of one. Focusing only on a well-designed WooCommerce site with quality products and a variety of shipping and payment options won't do enough to set your online store apart.
Making a good first impression matters. Consumers worldwide have specific needs, expectations, and demands that go above and beyond the products your store has to offer:
According to studies conducted by CSA Research, 76% of online consumers would prefer to purchase a product or service from a site that sells to them in their own language and currency, and 40% won't even consider buying in a language other than their native one.
In addition to that, a study by SEO expert Neil Patel revealed that a whopping 47% of consumers expect their page to load in 2 seconds or less. In fact, according to Google, 1 out of 2 potential buyers will leave your site if it takes more than 2 seconds to load.
Google's introduction of Core Web Vitals, which measure and evaluate the speed, visual stability, and responsiveness of websites, shows that page speed is inseparable from SEO. This means you can reach more customers worldwide with the right multilingual SEO strategies, but only if your website is fast.
WordPress plugins that specialize in translating your site make it easier than ever to attract customers worldwide. And optimization plugins can help you improve the performance of your website. But, it's important to choose plugins that work together to make sure you can deliver a seamless user experience that will keep your customers coming back.
In this article, we'll explore how creating a fast, multilingual store can help drive sales and how WP Rocket and WPML work together to help your WooCommerce site meet the expectations of the modern-day consumer.
The Next Level: Why You Should Make Your WooCommerce Site Multilingual
There are no borders in the online world. So why limit yourself to one language and geographical location?
By creating a multilingual WooCommerce site, you can:
Reach New Markets. There are millions of customers out there who could benefit from buying your products or services. But they have no way of doing that for one reason – they don't understand what it is you're selling.
Improve SEO. With the right multilingual SEO techniques, you can reach new markets and ensure that your customers will find the content they need in the language they feel most comfortable using.
Deliver Better User Experience. Offering your site's content in multiple languages eliminates misunderstandings caused by language barriers. It also shows your customers that you care. In a highly competitive business like e-commerce, gaining and maintaining the trust and loyalty of your customers is crucial.
Many sites choose not to go multilingual because they think it will be too complicated or too expensive. After all, there are a lot of elements that need to be translated, including:
Your store pages, product pages, product add-ons, and product variations
Product categories, tags, attributes, and custom taxonomies
Product reviews
Cart and Checkout pages
To meet the needs of your global customers, you'd probably also like to have the option of setting prices and collecting payments in multiple currencies, as well as uploading different images for product translations.
And while there are a lot of translation plugins out there, it can be difficult to find one that ticks all the boxes, fits within your budget, and allows you to meet your deadlines.
WPML's WooCommerce Multilingual can handle every aspect of creating a multilingual store. It also allows you to choose between two translation modes:
Translate Everything mode allows you to translate your whole store automatically in a matter of minutes. This option also allows you to review the translations before publishing them. This helps ensure that your translations are error-free and localized for the needs of your international customers.
Translate Some mode gives you the freedom to decide what you'll be translating, and who will translate it. If you have any products that you don't necessarily want to translate, you can opt-out of translating and displaying them. Or, you can choose to display them in your site's default language.
After using WooCommerce Multilingual, your customers have a beautifully translated website. Here's an example of a translated product page with an easy-to-use language switcher and a currency switcher on the front end:
A product page translated with WooCommerce Multilingual
Source: Own screenshot
Superpower It: Why Optimize Your Multilingual WooCommerce Site
Translating your website with the right plugin is only the first part of the multilingual journey. Next, you'll need to guarantee your e-commerce site's performance by making it fast and responsive.
Here are some key things to consider:
Bounce Rate. The longer your website takes to load, the bigger the chance that consumers will abandon your site.
Site speed influences SEO. The faster your page loading time, the bigger your chance of being seen. Google places faster sites higher in the search results.
User experience. Cached websites provide a better user experience by saving your user's bandwidth since static pages are smaller in terms of file size.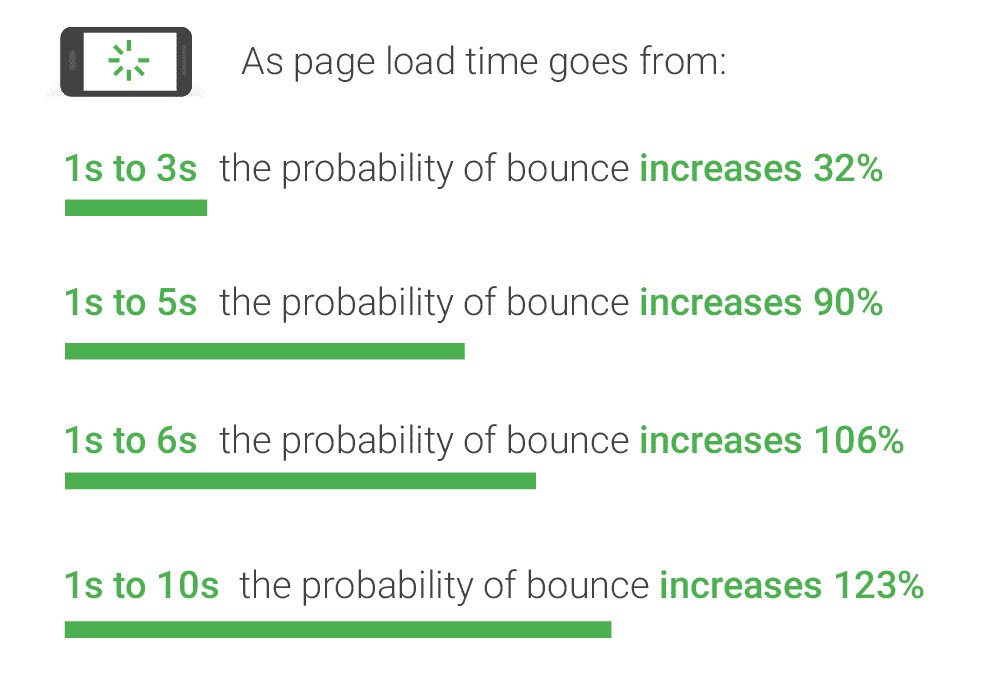 The numbers don't lie – faster is better. To rank higher, improve user experience, and increase your sales and conversions, you'll need a faster website.
The Importance of Choosing the Right Optimization Plugin for your WooCommerce Site
While all caching plugins promise to make your site faster, not all of them are fully compatible with multilingual e-commerce sites.
A caching plugin saves each page so it is ready-to-serve at any moment. It doesn't need to be compiled by the server every time someone visits it. However, multilingual stores need to allow you to dynamically change the language and currency at any moment. For most of the plugins out there, it is hard to cache things that are dynamic by design.
In short, a performance plugin unsuitable for multilingual sites could cause issues. Caching your pages could lead to your customers seeing incorrect prices or having problems with switching currencies.
WPML and WP Rocket: Worry-free Compatibility
Using WP Rocket and WPML, it's possible to have an optimized website that won't break.
These plugins are fully compatible and work together out-of-the-box. You'll be able to build a fully-functional, optimized multilingual site without installing a bunch of add-ons. With WP Rocket, you'll see an improvement in page loading time instantly just by using the default settings. You also don't need to worry about issues with caching your translated pages or dynamic content across all your site's languages. WP Rocket excludes dynamic pages such as the Cart, Checkout, and My Account pages from the caching settings by default.
Thanks to the compatibility efforts of WP Rocket and WPML, WP Rocket now has in-built compatibility with the multicurrency features offered by WooCommerce Multilingual. It automatically excludes the currency cookies from caching. This means your customers can switch between currencies with ease or see products in the correct currency based on their location or language.
To see how you can build a fast multilingual site with WP Rocket and WPML, we recommend watching the video below created by WPML's team. It shows you how implementing the performance optimization options offered by WP Rocket can make your multilingual site faster.

To summarize, here's what you'll need to do in order to create a fast multilingual site:
Choose the right web hosting service. Your optimization efforts will go down the drain if your web host doesn't have multiple server locations and can't handle increases in traffic.
Cache your pages. Depending on the popularity of your multilingual website, it's probably viewed hundreds or even thousands of times per month. Without caching, your server has to handle every single request made by each and every one of your site visitors. When WordPress performance plugins like WP Rocket cache your pages, they store the requests made by your clients on the server. They then serve your visitors a copy of your webpage, which reduces the load on your web server. As a result, your visitors can expect an improvement in page loading speed.
Speed up your website with a CDN. Increases in international traffic can slow your website down. When your servers are too far away from the location of your customers, your site can load slowly. A simple way to handle this issue is by using a Content Delivery Network (CDN) like RocketCDN. CDNs lighten the load on your main hosting servers by distributing cached versions of your site to data centers around the world. So, rather than serving your content all from the United States, for example, a customer from France might see the cached content from a server in Portugal. At the same time, a customer from Shanghai might see the content from a data center in Seoul.
Optimize your images and videos. High-quality images will make your WooCommerce store stand out. Large, incorrectly-sized images will do just the opposite. By running your images through an image compression plugin, you can get rid of unnecessary data without affecting their quality and convert your photos to a next-gen format like WebP. If you have a lot of images on your front page, consider using WP Rocket's LazyLoad. This setting delays the loading of images on your site until your visitor scrolls down to see them.
By using the right plugins like WP Rocket and WPML together and paying attention to a few important details, you can build a multilingual, optimized website that meets Google's Core Web Vitals and gets a 90+ Lighthouse performance score:
A multilingual and optimized WooCommerce store
Source: Screenshot from WPML's video
Wrapping Up
In the digital era, there's more than one way to drive global sales. Creating content in multiple languages and multilingual SEO strategies are just a couple of the measures you can take when going global with your e-commerce site. Optimizing your site can improve the shopping experience and keep customers coming back for repeat purchases.
However, all of these measures can amount to nothing without the right translation plugin and website performance optimization solutions. One second of slowness is all it takes to discourage customers from completing their purchase.
While there are different multilingual plugins for you to choose from, WPML offers one of the best translation solutions out there. It gives you full control over the content you translate and works seamlessly with most WordPress plugins.
WP Rocket doesn't require you to be a rocket scientist – it does the job for you in a few clicks. By optimizing the performance of your e-commerce site in the background, it allows you to focus on selling your products.
More importantly, these plugins work together out-of-the-box. You can supercharge your multilingual WooCommerce site in no time without having to worry about the content in your secondary languages or issues with multi-currency features.
An easy-to-use and responsive multilingual website is just what you need to keep your customers satisfied and coming back for more.
---