About the job
We are looking for a Level 2 Rocketeer based in a North American or Brazilian timezone to join us as part of our support team for WP Rocket.
WP Rocket is a premium WordPress caching plugin that provides both lightning speed for websites and easy set up. To minimize the configuration needed by the site owner, WP Rocket enables the most important web performance best practices upon activation.
We pride ourselves on providing fast and friendly support to make sure our customers are happy!
Putting customer service first has definitely paid off—lots of new happy customers mean lots of growth, and that brings us to you.
Your job will include:
Assisting and solving customers' problems in our ticket system (pre-sales, customer support)
Writing documentation
Finding and reporting bugs
Providing friendly and professional customer support!
Helping educate teammates about issues and solutions
About Level 2:
In addition to handling typical Level 1 tickets related to the use of WP Rocket and speed optimization, you'll also be handling the more technical support tickets we get. These Level 2 tickets involve debugging PHP, identifying bugs, provide our more technical customers with guidance on how to use our functions and hooks, and more.
What we need is the following:
Good English speaking and writing skills
Great writing and communication skills – able to explain technical concepts to non-technical users
Advanced knowledge of and experience with WordPress
Excellent understanding of HTML and PHP
Previous freelance or remote work experience is a bonus
Knowledge of website speed optimization practices
Knowledge of various types of caching – page caching, Varnish, NGINX etc is a plus!
In love with cats(love of Corgis is a bonus)
About you
We're looking for a friendly, motivated Rocketeer who is excited to help WP Rocket's support mission which includes:
Solving our customers' problems

Constantly improving our plugin

Internally supporting each other to build a strong team
Technical skills are certainly valued, but just as important are the abilities to work as part of our team and to empathize with our customers. The right Rocketeer will have a genuine love of problem-solving and troubleshooting, as well as helping people. Running an efficient remote team has its challenges so excellent communication skills and a team-centric attitude are crucial.
You'll be working with a crew of 8 fun and lovable Support Rocketeers, as well as our Lead Developer. We're a multicultural team of unique individuals, based all over the world. Each teammate brings their own unique perspective and we look forward to including yours!
About WP Media
Founded in 2014, WP Media is a distributed team of 17, based in France, Germany, Spain, Serbia, Canada and USA. We are best known as the creators of WP Rocket.
WP Rocket is used by +415 000 websites and +50 000 customers.
In addition to WP Rocket, our other product is Imagify – A free image optimization service, including a free WordPress plugin: we've already optimized more than 363,000,000 images!
We encourage employees to enjoy their family and life by having flexible hours and unlimited vacation. We care about the work you do not the hours you do.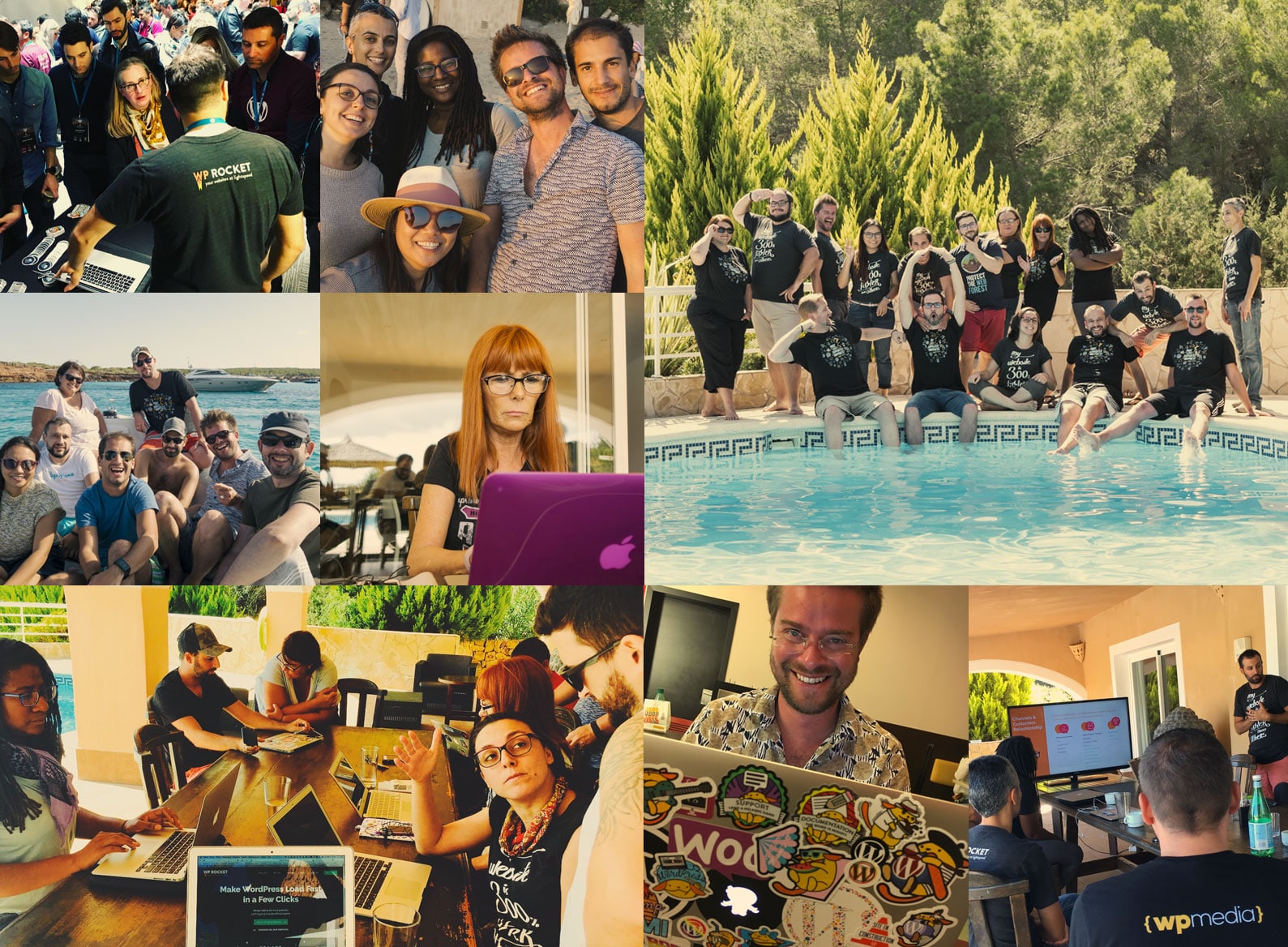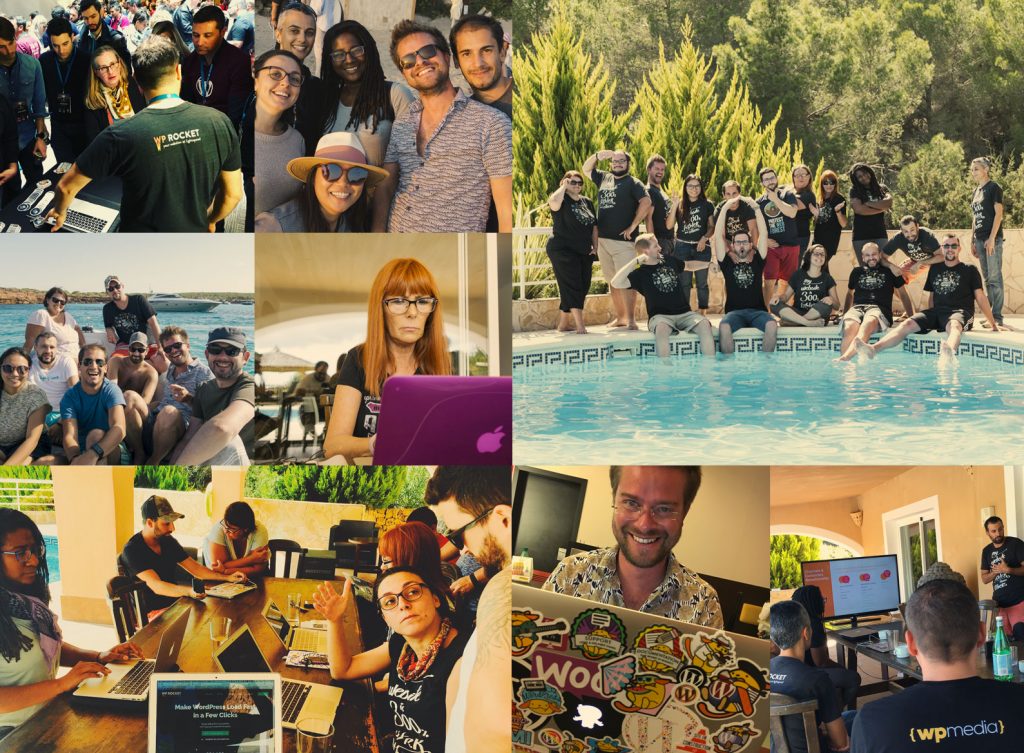 We've a very strong transparency culture, within our team and to the public:
Founded in 2014, we're a fully remote distributed team that is growing.
Here's what we offer:
Friendly team

Work remotely

Flexible hours

Loose vacation policy

Profit sharing plan

Annual Bonus

Annual budget to go to WordCamps
and conferences

Monthly budget for your remote work needs